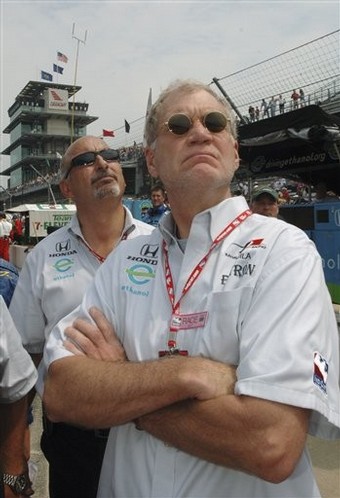 Despite today's announcement that Rahal Letterman Racing—the team that gave Danica Patrick her start—is leaving the Indy Racing League, series officials are still "bullish" on next season.
"Bobby Rahal and Dave Letterman have been good team owners and good for the series, but this is just one of those things that happens when you experience the kind of economic downturn we're experiencing," said IRL spokesman John Griffin. "I still think Rahal Letterman have left the door open to come back."
Rahal, a former Indianapolis 500 winner, said he simply couldn't find adequate sponsorship for his team to continue in 2009. The team ran one car for American driver Ryan Hunter-Reay last season and won the race last July at Watkins Glen. With an American ethanol advocacy group as its primary sponsor, Hunter-Reay had 10 top 10 finishes last year and was named Rookie-of-the-Year at the Indianapolis 500. The ethanol group vanished from the series, and took one of the IRL's higher profile teams with it. Now, the IRL's car count has become a concern.
"I still think the series will have 22 to 24 cars," Griffin said. "Twenty-two may be more realistic at this point."
Rahal Letterman's announcement isn't the only bad news. Griffin confirmed that the IRL also lost DirecTV as a presenting sponsor. Griffin said the series' deal with DirecTV broke down when IRL signed a deal to air races on Comcast-owned Versus cable TV channel.
"One of DirecTV's biggest competitors is Comcast," Griffin said. "They felt it didn't make sense to have their logo and support in a position where it supported a Comcast initiative in any way."
Still, Griffin said, IRL ad executives along with Indianapolis-based sponsorship consultancy Just Marketing continue to make headway with new deals.
"We just had a meeting Monday with a very, very big corporate brand name," Griffin said. "I can't tell you more than that, but rest assured it's a well-known name. Every time our sales staff comes back from a meeting, the word is the same. There are so many corporate interests that are interested in this series, but are being held up by the economy. Our sales guys like the momentum they see. We feel once this economic cloud lifts, we'll be in a great position to take off and grow."
Please enable JavaScript to view this content.