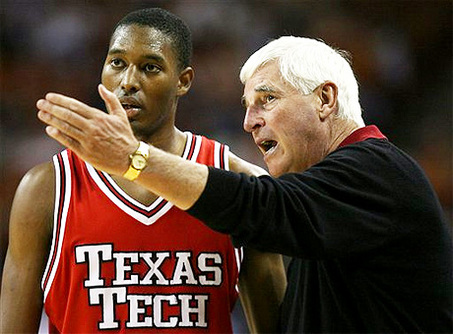 Former Indiana University coach Bob Knight is contemplating coming out of retirement. Multiple sources said if the University of Georgia offers Knight its vacant men's basketball coaching job, Knight would accept.
"I have never said that I wouldn't coach again," Knight said in a statement. "I've simply said in the past, if the right situation came along, I would be interested."
There's upside and downside to the move for Georgia. At 68, you'd have to wonder how long Knight could or would want to put up with the daily rigors of college coaching. But sources close to the man who led IU to three national championships said he'd be willing to coach for far less pay than any other high-level Division I basketball coach. Sources said an annual mid six-figure salary would likely get Knight back in the game. IU is currently paying its coach, Tom Crean, almost $1.6 million annually.
"He doesn't want it to look as if he's pursuing the job. He'd like to be offered it, and if offered, he'd take it," an anonymous source told the Atlanta Journal-Constitution.
"He doesn't want it to look as if he's looking for work, but I can assure you that he'd like to have the job. It's the idea of coaching a team in the Southeastern Conference that appeals to him. There are just so many things he could do for Georgia basketball. This would be his last stop, and he likes that."
With 902 victories, Knight is the winningest coach in NCAA Div. I history. He coached 29 years at IU, then spent 2001-08 at Texas Tech. He began working as a basketball analyst for ESPN late last season.
Georgia fired its coach, Dennis Felton, last Thursday after it got off to a 9-11 start.
Please enable JavaScript to view this content.