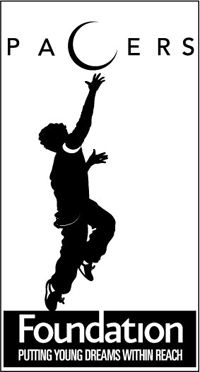 Even in a time of great economic distress, the Indiana Pacers have kept on giving.
Through grants across Indiana to over 40 organizations, annual scholarship awards and a $500,000 commitment to Common Goal, an initiative spearheaded by the Greater Indianapolis Chamber of Commerce, the Pacers Foundation Inc. eclipsed more than $700,000 in giving in 2008, according to Pacers Foundation Executive Director Jami Marsh.
In making the gift to Common Goal, the Foundation "challenged" the Chamber of Commerce and the community at-large to match the donation and bring the total community investment to at least $1 million. Matching donations by local businesses exceeded that goal by December.
Pacers Sports & Entertainment President Jim Morris told IBJ last week he expects no less giving for the franchise in 2009.
The Pacers Foundation's funding priorities include: Education, substance abuse, childhood obesity, anti-bullying and issues specific to adolescent and teenage girls. Since September, the Pacers Foundation awarded more than $100,000 in grants to youth-serving organizations across Indiana, including to the Indianapolis-based Fathers & Families Center.
A charitable arm of Pacers Sports & Entertainment, the Pacers Foundation has given millions of dollars via grants, community partnerships, scholarships and tickets to Indiana Pacers and Indiana Fever games. The Foundation's mission is to encourage Indiana's youth in making winning life choices. For more information visit www.pacersfoundation.org.
Please enable JavaScript to view this content.