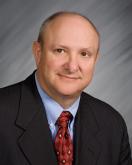 Sen. Luke Kenley, R-Noblesville, a key fiscal leader in the state legislature, has been busy in the last week meeting with members of the Indiana Pacers and Indianapolis Colts. The primary topic: The teams' financial challenges and the deficit faced by their landlord, the Capital Improvement Board.
Kenley said he spent a couple of hours last Friday with Pacers President Jim Morris and Chief Financial Officer Kevin Bower, who were more forthcoming with their financials than ever before. The CIB is considering paying for Conseco Fieldhouse operating expenses.
Kenley had a sit-down with Colts leaders Monday, including Senior Executive Vice President Pete Ward and team attorney Dan Emerson. While Pacers officials are eager to renegotiate their lease in Conseco Fieldhouse, Kenley said the Colts do not want to renegotiate their Lucas Oil Stadium lease.
"Right now, I'm just trying to get their input," Kenley said.
Kenley figures to be a key person in the CIB's effort to work their way out from under its $37 million deficit. The state legislature and City-County Council will likely be called upon to approve various tax increases to help erase the deficit. The CIB does not have the authority to institute or raise taxes.
Kenley said he was surprised by the depths of the Pacers' losses, and added that non-basketball revenue has not been coming into the team's coffers at expected levels. "They do make a profit off of concerts and other events, but it's not as much as you'd think," Kenley said. The cost of paying the acts, plus various middle men have cut into those profits greatly, Kenley added.
Colts officials expressed concern about a move to renegotiate their lease or to increase the local ticket tax above its current 6 percent, Kenley said. (The Indianapolis Indians are also worried about the ticket tax. To read more about that, see tomorrow's print IBJ.) Colts officials also said team ownership has put $230 million of its own money into the team in recent years; $130 million in player payroll expenses and $100 million toward the new stadium. It could take a decade or more, even in the new stadium, Colts officials said, to recoup that outlay.
"The Colts wanted to remind us that the lease was built on the premise of allowing the team to put together a top-notch program," Kenley said. "[Colts officials] said it's always a challenge to field a competitive team in a small market, and they've worked real hard to field a winning team.
"I realize they have a right to the deal they have," Kenley added. "We're looking at the least painful way to raise the money we need."
Please enable JavaScript to view this content.