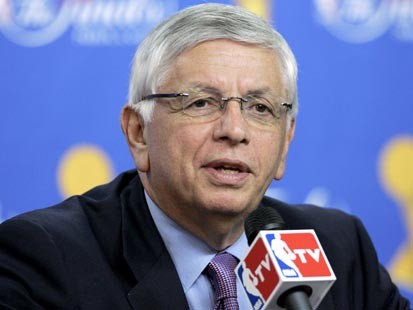 As long as Indiana Pacers co-owners Mel and Herb Simon are alive, I'm convinced the team will not move out of town, and certainly won't fold. I'm not convinced there are many other people who would endure the financial losses the Simons have in running the Pacers. Quite frankly, precious few could afford to, even if they are lured by the promise of making a profit when they eventually sold the franchise.
That's why the team's long-term future could hinge on talks that began this month between NBA Commissioner David Stern and National Basketball Players Association chief Billy Hunter. If the cards Pacers officials are showing city and state officials are a true representation of the team's financial situation, the team is awfully close to a no-win fiscal proposition—in the current climate.
The Pacers are not alone. According to Forbes, 10 or 30 NBA teams are losing money. Sources inside the league tell me it's more like 15—maybe more. I wasn't sure about that until I heard about Hunter's eagerness to open up talks with Stern about restructuring the players' collective bargaining agreement with the league. The deal doesn't expire until 2011.
No way Hunter is willing to talk unless he thinks the league's in real trouble—and worse, could contract. That means fewer players with jobs. And that's bad business for the union. While some have questioned Pacers officials' claims that the team has lost money nine of 10 years in Conseco Fieldhouse—including the year they went to the NBA Finals, Hunter knows this is serious. He knows without owners willing to take heavy year-after-year losses, NBA teams could go away.
"We all understand that we live and benefit from the success of the NBA," Hunter told reporter's gathered over the weekend for the NBA all-star game. "The last thing we want to do is see it lose its vitality."
The current collective bargaining agreement has mechanisms to deal with a sluggish economy. The salary cap and luxury tax levels are based on a percentage of the league's total basketball-related revenues. The cap is set at 51 percent of the league's basketball-related income. It may be time to lower that percentage, so teams have more money to put toward operations.
Suggesting, even in turbulent economic times, that the league and players union will easily reach an accord on players' salaries is silly. But Hunter's willingness to open up a dialogue shows that players and owners alike realize the severity of the problem.
Please enable JavaScript to view this content.