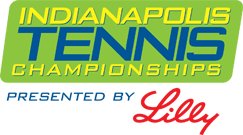 The Indianapolis Tennis Championships (formerly the RCA Championships) announced today its selection of Hirons & Company as its advertising and public relations agency of record. Through the three-year contract, Hirons & Company will provide strategic communications support as the Indianapolis Tennis Championships gears up for the 2009 tournament. Financial terms of the deal were not disclosed. The 2009 ITC will be held July 18-26 at the Indianapolis Tennis Center.
"We felt Hirons' sports and entertainment experience and focus on driving ticket sales made them a great match for our needs," said Sarah Brelage, Executive Director for Staff Operations.
Indianapolis-based Hirons will provide support with communications and media relations activities and will also collaborate with the ITC to develop a plan to effectively position the tournament, increase ticket sales and promote the Healthy and Active Lifestyles (HAL) program.
"The Indianapolis Tennis Championship is a premier event not only for the sport, but for the city," said Tom Hirons, president and CEO of Hirons & Company. "We feel privileged to help continue the competition's legacy of success through our partnership."
Please enable JavaScript to view this content.