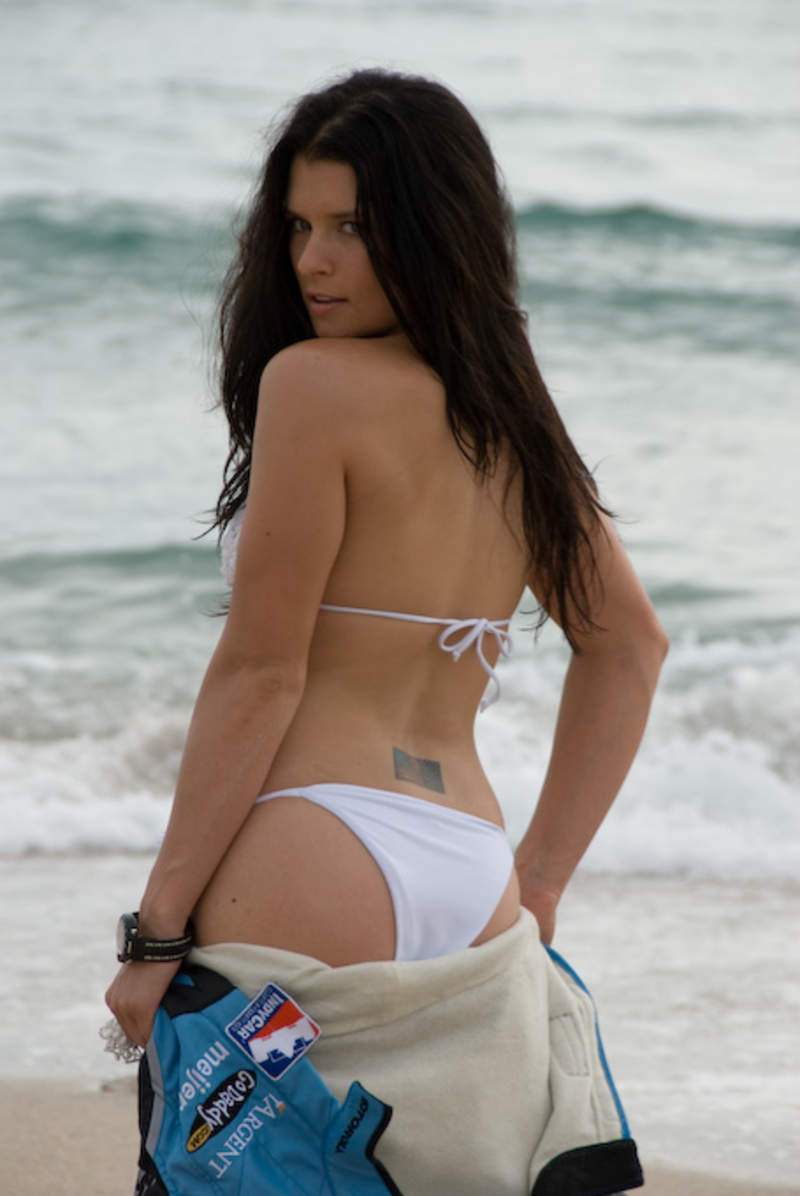 Danica Patrick didn't quite bare all in her most recent Sports Illustrated swimsuit issue. While there was an abundance of skin on display, there was one thing that didn't show up; a tattoo on the small of Patrick's back. The tattoo was of all things—an American flag.
Officials for Sports Illustrated acknowledged digitally removing Patrick's tattoo. Patrick's handlers said she was aware of the touch up before the photos were published and was fine with the adjustments. This is Patrick's second consecutive year in the SI swimsuit issue. The tattoo was visible in last year's SI photos, one of which is shown here. SI officials offered no explanation for the decision to remove the stars-and-stripes on Patrick's back this year.
This isn't the first time an athlete has had a tattoo removed in a photo. A decade ago, a photo editor controversially digitally removed a neck tattoo and earrings from a cover photo of basketball player Allen Iverson. And photos have been air brushed long before modern computers made it as easy as punching a button. But is the removal of an American flag tattoo on Patrick's back OK with you?
Please enable JavaScript to view this content.