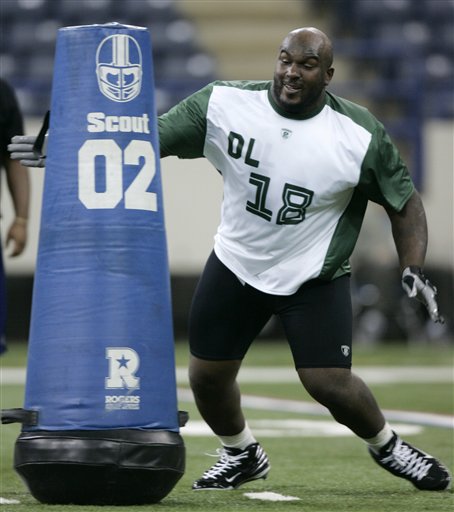 By most accounts, attendance is up at this year's NFL Combine, and not because it's being held for the first time in Lucas Oil Stadium.
Veteran NFL scout Chris Landry, who serves as a consultant for several NFL teams and college programs, said it's the economy that is driving NFL types to Indianapolis this year. "Do you know how much individual scouting trips can cost?" said Landry, who can be heard nationally on Fox Sports Radio. Landry said even the NFL and its teams are being pinched by the economy. So while some who cover and work within the league have said in recent years the Combine is losing its luster and relevance, Landry said its importance is being re-emphasized this year.
The NFL Combine, which is being held in Indianapolis Feb. 18-24, gives teams the opportunity to scrutinize hundreds of prospects through interviews, various tests and workout drills. Landry said one of the most important aspects of the Combine is the medical testing, which is handled by Clarian Health Partners.
When the roaming Combine—which started in 1977—finished its stint in New Orleans and rolled into Indianapolis in 1987, few people thought it would have much impact or stay long, but Clarian's ability to handle a growing volume of testing in a short time frame was critical to the Combine's extended stay. The event, which was formerly held in the RCA Dome, now brings more than $5 million in direct visitor spending annually to the city.
Please enable JavaScript to view this content.