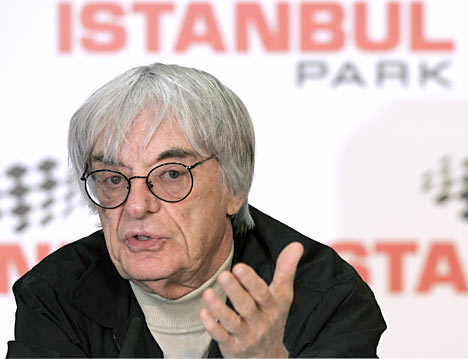 That sound you heard was a collective sigh from the Indy Racing League's sales and marketing department.
IRL driver and Sports Illustrated cover girl Danica Patrick says she has not been contacted by anyone from the new American-based Formula One team, and has no plans to leave the IRL.
Ken Anderson, one of the principals in the team that will be formally announced next week in Charlotte, N.C., has said Patrick is a candidate to fill one of the team's seats.
In a phone interview today with The Associated Press, Patrick says she's flattered by the team's interest but is happy where she is.
"You know, it starts with a phone call, and I haven't heard anything," Patrick told the Associated Press. "It's funny how these things get going. But I'm happy driving in the IndyCar Series, I'm happy in North America."
F1 commercial chief Bernie Ecclestone,78, won few friends in America during the series' run in Indianapolis, when he said that "women should all be dressed in white like all the other domestic appliances." Patrick was irked when he repeated that statement directly to her after she placed fourth in the 2005 Indianapolis 500. But sources close to Ecclestone, known as the iron dwarf, said he is as hip on the idea of adding Patrick to the series as anyone.
"Patrick's star quality offers lifeline for flagging Formula One," declared The Guardian, a mainstream British newspaper.
F1 exited the U.S. after its 2007 U.S. Grand Prix at the Indianapolis Motor Speedway. The F1 had a few rough spots in its eight year run at Indianapolis, including declining attendance and the Michelin tire fiasco in 2005 which reduced the field to six cars. Still, motorsports sources said, F1 officials' interest in gaining a stronger U.S. following remains a high priority.
Please enable JavaScript to view this content.