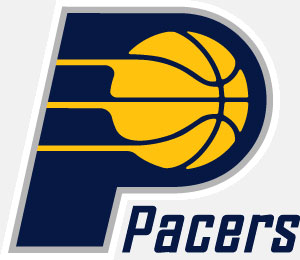 The Indiana Pacers attendance is holding steady, though it's still near the bottom of the NBA, ranking 28th out of 30 teams. The team's traffic on its Web site, however, is faring much better in league rankings.
Let's start with the attendance picture. Through 30 home games, the Pacers are reporting average attendance of 13,714 per game. That's up from the 13,595 average for the first seven home games this season, and way ahead of the league-worst 12,221 the team averaged last season. Still, the Pacers are only ahead of Memphis and Sacramento in attendance this year.
Now, for the Web site numbers. Someone within the league kindly leaked Web stats for the week ending Feb. 1, and here's a snapshot. The Pacers ranked 17th in weekly page views with 291,150. That's far behind the league's top two teams. The L.A. Lakers netted 1,816,636 weekly page views and the Cleveland Cavaliers scored 1,763,416. The Cavs show what a small market team can do on the Internet. Sacramento with 149,995 page views and Oklahoma City with 98,087 were at the bottom. One interesting note; With all Mark Cuban's so-called tech acumen, his Dallas Mavericks only garnered 291,794 weekly page views, which is barely ahead of the Pacers, a team in a much smaller market.
The average number of daily visitors each team attracted also paints an interesting picture of how the franchises are doing in this technological era. The Lakers lead the league with 100,345 unique daily visitors, while the Boston Celtics are second with 50,968 and Cavs third with 50,367. The Pacers rank 19th with 12,487 unique daily visitors to their Web site, Pacers.com. Sacramento scored a league-worst 7,590.
Pacers officials now have to hope they can convert some of these Web watchers into ticket buyers.
Please enable JavaScript to view this content.