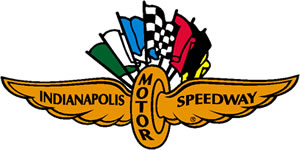 Bill York, who has worked in the Indianapolis Motor Speedway press room since 1958, is no longer with the Brickyard. IMS spokesman Ron Green confirmed that York and the Speedway parted ways, but would give no further details.
"I was asked to come in Monday to talk about staffing, and they asked me to retire," York said. "So, I guess I'm retired. I guess maybe it had something to do with the economy."
York, who turns 76 next month, has worked in a variety of media relations capacities at the Speedway from serving food to reporters and photographers, gathering statistics on crashes and other on-track events for the local and national press corps to managing the press room on the fabled track's infield. York also was instrumental in getting Stark & Wetzel to sponsor the Indianapolis 500 Rookie of the Year Award.
York for years has been known as one of the Speedway's best goodwill ambassadors. York has also made his mark with the Indiana Pacers and Indianapolis Colts. He began work in the Pacers' press room in 1967, and still works for the team, helping assimilate player statistics during games and getting reporters other information needed on deadline. Pacers management in 1999 named their new press room in Conseco Fieldhouse the Bill York Media Center.
York has been involved with the Colts since they moved to Indianapolis from Baltimore in 1983. He continues with the team today. "I helped unload the first box off the Mayflower truck," York said with a laugh.
York still helps put together game-day statistics for the Colts and helps team media relations boss Craig Kelley oversea media room operations on Sundays during the season.
York said he leaves the Indianapolis Motor Speedway with no regrets, but some sadness.
"I will miss the start of the Indianapolis 500," York said. "I have thought and still think that moment is the most exciting in sports anywhere in the world. Naturally, I'll miss being at the track, the cars and being in the middle of all of that. But mostly, I'll miss the people that make this great sport what it is."
Please enable JavaScript to view this content.