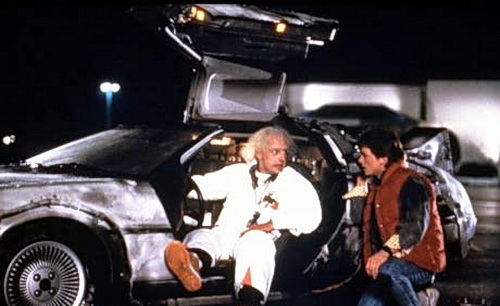 In the quintessential exchange at yesterday's Senate committee hearing about a potential solution to the Capital Improvement Board's revenue shortfall, Sen. Lindel Hume, D-Princeton, asked Indiana Pacers Chief Operating Officer Rick Fuson about Jamal Tinsley's salary. Fuson responded that he didn't have that figure with him.
Hume didn't follow up, and Pandora's Box was slammed shut. In all the debate over the $35 million annually city and state officials need to come up with to operate Conseco Fieldhouse and Lucas Oil Stadium, the issue of players' salaries has scarcely been broached. Let me start by saying the Colts and Pacers draft, hire and pay young men with extremely rare physical gifts and skills. And those gifts and skills don't come cheap.
You could argue that those salaries are not germane to the debate. But they certainly put that $35 million into a different light. First, to shed some light on the Tinsley situation. He is due to make $6.75 million this season, $7.2 million next season and $7.65 million for the 2010-11 season.  It could be argued that Tinsley's salary is especially relevant given that the Pacers over three years (unless they manage to trade him) will pay a player that will never don a uniform more than $21 million. That's enough to operate Conseco Fieldhouse for more than a year.
But Tinsley's paycheck is just the tip of the iceberg. Taxpayers are gnashing teeth over two extra cents for a beer and the Pacers are paying Troy Murphy more than $32 million for this season and the next two. Mike Dunleavy will get more than $29 million and T.J. Ford will net about $24 million over the same time period.
I'm not picking on the Pacers. The Colts too have a boat-load of highly-paid players. Their player payroll was near $93 million last season. Peyton Manning and Dallas Clark made more than $11 million each. Their salaries alone could just about cover Lucas Oil Stadium operations for a year.
Again, these are young men with rare skills. I don't begrudge them their money—if the market bears it.
Another key moment in yesterday's hearing came when Hume asked Fuson if he worked for Conseco Fieldhouse or the Indiana Pacers. A state lawmaker charged with making such a critical decision should know the city essentially owns Conseco Fieldhouse and for the last decade, the Pacers operate—and pay to maintain the facility. Hume's question shows he lacks the most basic understanding of how the Pacers and Conseco Fieldhouse work. How then, can he make an informed decision?
It's time that city and state decision makers start to understand the business they're in. They've chosen to build this city and state on a sports platform. They chose—a long time ago—to go into the sports business. The Pacers and Colts, contrary to popular belief, have no gun to hold to state and city officials' heads. Your elected officials made these decisions of their own volition.
And unless Michael J. Fox is standing along Capitol Avenue with a Delorean that generates 1.21 gigawatts, it's useless trying to act like not finding a way to make the arrangements with the Pacers or Colts work is even an option. At this point, it's not if we're going to raise this revenue. It's how? You've got $900 million in fixed assets sitting on two downtown parcels. Not even Biff Tannen would argue that letting them go dark is a good use of a public investment. We've started down this road. It's time to finish the journey.
But if city and state officials don't pay attention to the basics of these lease deals, how can they be expected to pay attention to more complex, yet very important facts about how these businesses that they entered work; Things like the player salary cap, collective bargaining agreements that govern players' contracts and payment structures, and the league's very revenue generation models. Only by digesting this information will they know the true expenses—and possible return of these business ventures for city and state taxpayers.
We all know by now the benefits of being in this business. Thousands of jobs, hundreds of millions in annual visitor spending, and a huge marketing bounce for being known as a major-league town. No one should be arguing that. But at what cost?
Only by taking the time to understand these things, will state and city lawmakers be able to make informed decisions the next time they need to decide if they want to stay in the business of sports.
The good—and possibly scary—news is this: Even without the Delorean, Conseco Fieldhouse will need to be replaced within 20 years. LOS might have another 25 years of life. The debate about the wiseness of Indianapolis and Indiana being in this business should resume only then.
Back to the future. You bet.
Please enable JavaScript to view this content.