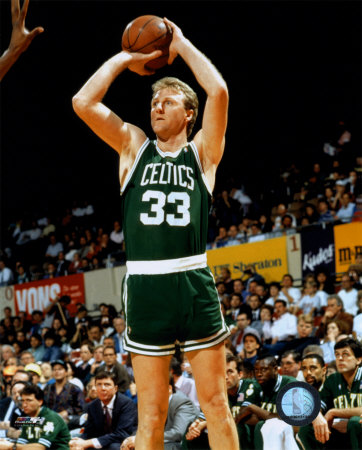 The Cleveland Cavaliers are two games away from equaling the 1985-86 Boston Celtics' best-ever NBA home record. The Cavs are 38-1 playing on the banks of Lake Erie. They only have San Antonio and Washington to conquer.
But things were a bit different—in more ways than one—when Larry Bird, who is now Indiana Pacers' basketball operations boss, led the Celtics to a 40-1 record in the Boston Garden. During the 85-86 season, Bird, then a seven-year veteran,  topped the Celtics' payroll with a $1.8 million salary. Kevin McHale made $1 million and Dennis Johnson netted $782,000. Robert Parish, aka: The Chief, earned $700,000.
The Cavaliers will pay LeBron James $14.4 million this year, but he's not even the team's highest paid player. That honor goes to Ben Wallace, who will knock down $14.5 million. The Cavs are paying journeyman Lorenzen Wright, who has played in 16 games this season, $1.26 million.
Please enable JavaScript to view this content.