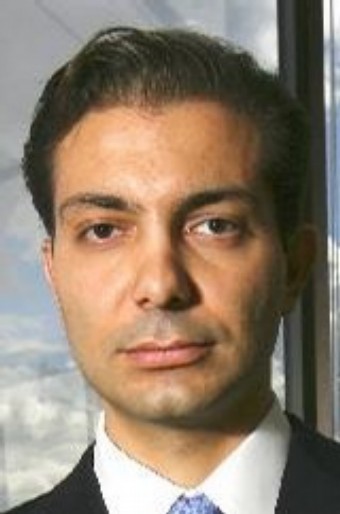 This past week I reported on Steak n Shake's troubles with their advertising agency. That's not the restaurant chain's only concern. The company's chairman, Sardar Biglari, isn't so talkative these days. Not surprisingly, I got shot down in my attempt to talk to anyone from Steak n Shake about this story.
But it wasn't always this way. Once upon a time—not too long ago—Biglari used to answer his own phone. In September, 2005 Biglari's San Antonio-based Lion Fund even placed a rather large display ad in the Indianapolis Business Journal. Oddly, the ad called out to Indianapolis Indians' stockholders looking to sell stock. Naturally, I called the number on the ad to find out what was going on.
Biglari told me he wasn't necessarily looking to take over majority control of the AAA minor-league baseball franchise, but said he was willing to pay a 40 percent premium on the $9,200 per share the team was offering in its buy-back offer at the time. The then 27-year-old Biglari added that he was willing to pay a higher premium for large blocks of stock. Biglari told me in 2005 that he was especially interested in talking with Indians Chairman Max Schumacher, who at the time owned 39 percent of the organization's stock.
Biglari told me in 2005 he had been following the Indians "for years." I suspect he meant the team's financials and not its on-field pursuits. Sports financial analysts at the time told me the Indians probably caught Biglari's eye due to its steady profitability and Schumacher's age—which was 72 in 2005.
It's clear now Biglari had (and probably still has) the financial backing to buy the Indians if he could get the team's stockholders to sell. And if his track record with Steak n Shake is any indication, I'm pretty sure now Biglari had designs on getting a position on the Indians' board. Then who knows what.
Schumacher told me recently Biglari didn't have much luck in purchasing Indians stock. And even if he did get enough takers to come anywhere near a majority stake, the Indians have so many poison pills in place, it would have been a difficult coup to score.
Given the upheaval Biglari has found himself at the center of as Steak n Shake's chief cook, and the relative tranquility and prosperity the Indians have experienced since the Lion Fund tried to muscle in, I'm betting most local baseball fans are pretty happy the ambitious Texas investor never got the pitch he was looking for from Indians' stockholders.
Please enable JavaScript to view this content.