Officials for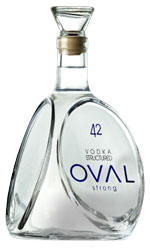 Oval Vodka, producer and importer of the new super-premium vodka from Austria, announced today that they will be participating in the Indy Light Series with Alliance Motorsports, in a one-year sponsorship agreement. This marks the first time ever that Oval has entered into auto racing. 
"By joining Alliance Motorsports, Oval demonstrates that the world of auto racing is continuing to capture the attention of international spectators," said Jeff Matthews, co-owner of Alliance Motorsports. "We are excited to have them on board and look forward in developing a strong relationship."
To kick-off its new sponsorship, Oval is awarding six race fans tickets to Indianapolis for the races and Carb Day on May 22 and for the Indianapolis 500 on May 24.
In addition to the races, the winners also will participate in all pre-race festivities including a concert by the alternative rock group 3 Doors Down on May 22. 
"All of us at Oval Vodka are thrilled to offer our consumers the opportunity to participate in the race events at Indianapolis," said Liz Hoelbling, marketing manager for Oval Vodka. "Since the Firestone Light Indy Series circuit travels through our key markets, the partnership with Alliance Motorsports is a natural fit and will allow us to reach out to our consumers about drinking and driving responsibly."
For more information, visit ovalvodka.com. 
Please enable JavaScript to view this content.