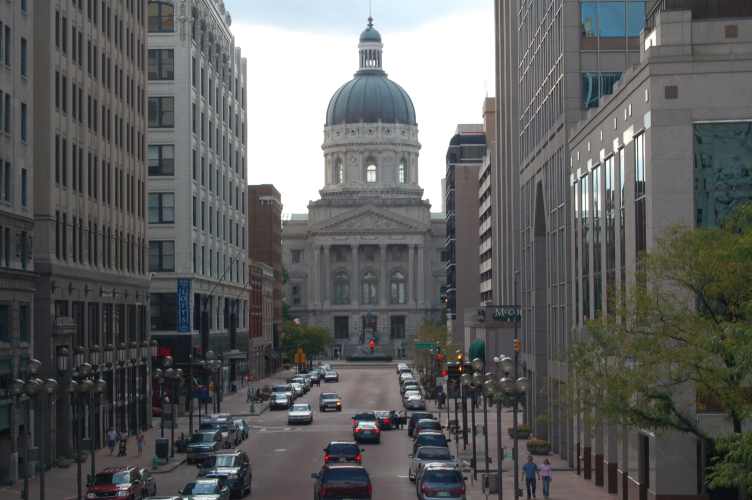 Where do we go from here? When it comes to the Capital Improvement Board and this city's sports facilities, it's anybody's guess.
About the only thing we know for sure, the CIB has called an 11 a.m. emergency meeting for tomorrow at the Indiana Convention Center. It's open to the public, so come on down.
I laughed out loud when CIB President Bob Grand told me two months ago that one of the options regarding the CIB's $47.4 million budgetary shortfall was to close this city's sports facilities. I'm not smiling now, and I doubt very seriously that Grand or Mayor Greg Ballard are either.
This is where it stands. The Indiana General Assembly officially punted the CIB shortfall issue as their regular session ended last night. You might be thinking city leaders can breath a bit easier with a special session looming (the first since 2002). Surely state lawmakers will clean this mess up then. Not so fast. Sources in the statehouse told me there are at least two higher priorities. No. 1 is the budget. That is absolutely at the top of anyone's agenda, especially Gov. Mitch Daniels'. The second priority is dealing with the unemployment insurance issue. Only after those two tiny problems are solved, will the CIB drama even get consideration.
And remember, the last proposal on the table only raised $22 million, still $25 million short of coming up with the cash needed to keep Conseco Fieldhouse, Lucas Oil Stadium and the CIB operational.
There is bound to be lots of behind-the-scenes dealings before this special session begins. In fact, once state lawmakers wipe Mr. Sandman from their eyes this morning—or early afternoon—you can bet the horse trading will begin in earnest.
Since taxpayers pay per day ($12,420 in legislative per diem) to run a special session, our lawmakers like to keep them as brief as possible. So if a deal is to be hashed out, that will likely happen in advance of the opening of the special session. But right now, my statehouse sources tell me that state lawmakers—particularly outside of central Indiana—are in no mood to mess with a problem they feel Ballard and the City-County Council should have first dibs on. Remember, Sen. Luke Kenley, R-Noblesville, tried to craft a plan that would solve the CIB's financial problems for the next 20 years. He got slapped down so hard, you can still see the finger prints sliding across his cheek.
As for the timeline of all this. The state budget needs to be resolved by June 30, which means that's when a special session needs to be completed. The CIB has a pesky one-time $17 million bond debt payment due in June and another $26 million in September. Those two payments by themselves probably won't send the CIB under, but if city and state lawmakers don't come forward with some kind of plan soon … well, like I said, the laughter about Grand's proclamation of shuttering sports venues died down a long time ago.
Please enable JavaScript to view this content.