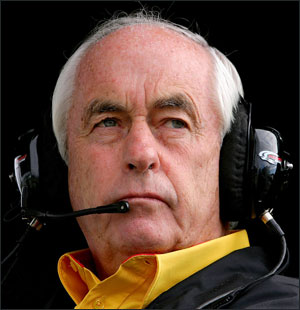 Just when you think Roger Penske would be focused on Indianapolis—as in the Indy 500—he apparently is looking at other interests to the north. Penske is considering a bid for General Motors' Saturn brand, automotive industry sources said this week.
Penske, who owns numerous auto dealerships including in Indianapolis, is studying the issue but has made no proposals, said sources close to Penske.
Penske, whose Penske Automotive Group dealership chain distributes Daimler AG's Smart microcars in the U.S., is the second group to show interest in acquiring Saturn.
In April, Telesto Ventures said it wants to acquire Saturn's retail operations and provide dealers with vehicles from GM through 2011.
Penske, 72, is CEO of the suburban Detroit dealership group, which ranks No. 2 behind AutoNation Inc. on the Automotive News list of the top 125 U.S. auto retailers with 2008 new-vehicle sales of 171,872.
Penske's record as an open-wheel racing team owner is unmatched, having won the Indianapolis 500 14 times.
Please enable JavaScript to view this content.