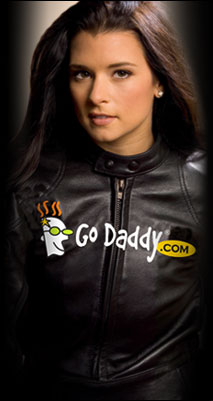 With the Indianapolis 500 fast approaching, speed is the name of the game. It appears Indy Racing League drivers—some of them anyway—are gaining speed with corporate America.
If you haven't seen Marco Andretti's Gillette Fusion TV ad, you can check it out by clicking here. True, little Andretti doesn't appear to have much facial hair to shave, but the spot is airing on the networks during prime time this month, and that is certainly revving the IRL marketing department's engine.
Sarah Fisher's fledgling race team seems to be getting stronger by the day. Remember last year at this time, Fisher was jilted by her primary sponsor, ResQ Pure Power Energy Drink, and was panhandling for donations to keep her team afloat for Indy. This year, she has a solid primary sponsor, Dollar General, that will put her on the track for at least six races, and she has one of the few teams that seems to be regularly adding sponsors, even if they're secondary sponsors.
In her most recent deal, Fisher inked a deal with Indiana Members Credit Union. Notably, the sponsorship is another one that will put Fisher front and center of a media campaign. Fisher filmed a commercial for IMCU last week. It will begin airing this month. Fisher also will appear in print ads for IMCU throughout May. Even if Fisher never reaches the winner's circle, she's made herself one of the most recognized open-wheel racers in the U.S., and has likely secured herself a healthy annual income for many years to come. That's a lot more than most open-wheelers can say, even some that have enjoyed more on-track success. Her approach with sponsors should also secure her future as a team owner if she so desires to continue that endeavor.
One of the few drivers Fisher trails in the recognition department is Danica Patrick. Take it easy everyone. I've lifted my self-imposed moratorium on Danica news for at least the month of May, and probably until the end of the open-wheel season. Sorry to the burnt-out-on Danica crowd. She still has legions of fans. My own blog stats tell me so. The term Danica Patrick is seven times more searched than any other term on The Score. Yes, that includes Indianapolis Colts, Peyton Manning, Sarah Fisher, Indianapolis 500, you name it.
Anyway, GoDaddy is always quick to capitalize on Danicamania. So, it's not surprising they've released another censored ad. Actually, GoDaddy has produced two new Danica ads; one for TV and one for Web viewing only. Whether or not you're tired of the Danica-GoDaddy shtick, you have to admit they generate a lot of publicity. To state the obvious, that's good for the IRL. To see the latest GoDaddy ad, click here, and tell me what you think. To get to the Danica portion of this video, fast foward to the 3:45 mark.
Please enable JavaScript to view this content.