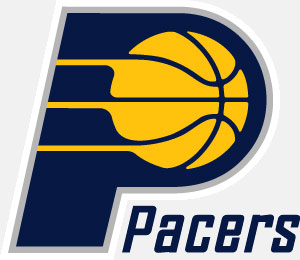 I try not to jump into the grind of the rumor mill too often. But the most recent rumblings about the Indiana Pacers were becoming just a little too loud to ignore. Bleacherreport.com is reporting that Francesco Aquilini, owner of the National Hockey League's Vancouver Canucks, is expressing interest in buying the Pacers and moving the franchise north of the border.
Pacers co-owner Herb Simon is seeking $15 million annually from the Capital Improvement Board to help operate city-owned Conseco Fieldhouse. Simon said his team will lose $30 million this year, and some within Indianapolis have begun to wonder how long the Simon family will want to endure these steep financial loses—especially if the city declines to come to the team's aid.
Bleacherreport.com surmised that Simon could be trying to use Aquilini as leverage to get a better deal out of the CIB. The report likened the Pacers' current situation to that of the Seattle SuperSonics' a couple years ago, when Sonics ownership started talking with interests from Oklahoma. I laughed off the whole thing, but then a Vancouver media outlet called me to get my thoughts. Then another. So, I said enough, and decided to do what the Vancouver media should have done in the first place. I called the Pacers, and got a prompt return call from team President Jim Morris, who said there is "no truth" to the story.
"Herb has never talked to [Aquilini], and doesn't know the fellow," Morris said. "This whole thing is completely false. Our intention is, and always has been, to keep this franchise here."
Case closed. For now.
Please enable JavaScript to view this content.