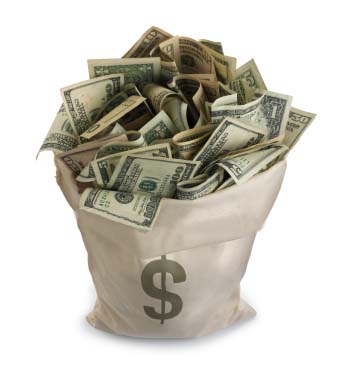 Patrick Stephan at TrackSide Online has compiled a list of Indy Racing League bonus winnings so far this season. This cash is the amount earned over and above the $1.24 million full-time teams get in the league's revenue sharing plan.
More than $371,000 has been paid out in bonus purses for the first three races of the season. The Indianapolis 500 will offer the biggest bonus purse of all. Remember, full-time teams get $300,000 just for the month of May-win or lose.
So far, Dario Franchitti and Ryan Briscoe lead the way with $51,000 in bonus money earned. Franchitti earned $15,000 at St. Pete and $36,000 at Long Beach. Briscoe earned $36,000 at St. Pete and $15,000 at Kansas.
Tony Kanaan has earned $50,000 ($10,000 at St. Pete, $20,000 at Long Beach and $20,000 at Kansas. Scott Dixon is next with $37,000 (won at Kansas). Ryan Hunter-Reay and Will Power won $35,000 (at St. Pete) each. Danica Patrick also won $35,000 ($25,000 at Long Beach and $10,000 at Kansas).
The rest of the list is: Helio Castroneves won $25,000; Justin Wilson $20,000; Graham Rahal $20,000; Dan Wheldon $10,000; and Ed Carpenter $2,000.
Another interesting factoid from TSO which could be listed under the bone-headed move of the month: "Tomas Scheckter reportedly got confused during one of his first trips out on the track and turned down the MotoGP road course, instead of taking the warm-up lane. Going to guess that excursion didn't do much for his tires …"
Please enable JavaScript to view this content.