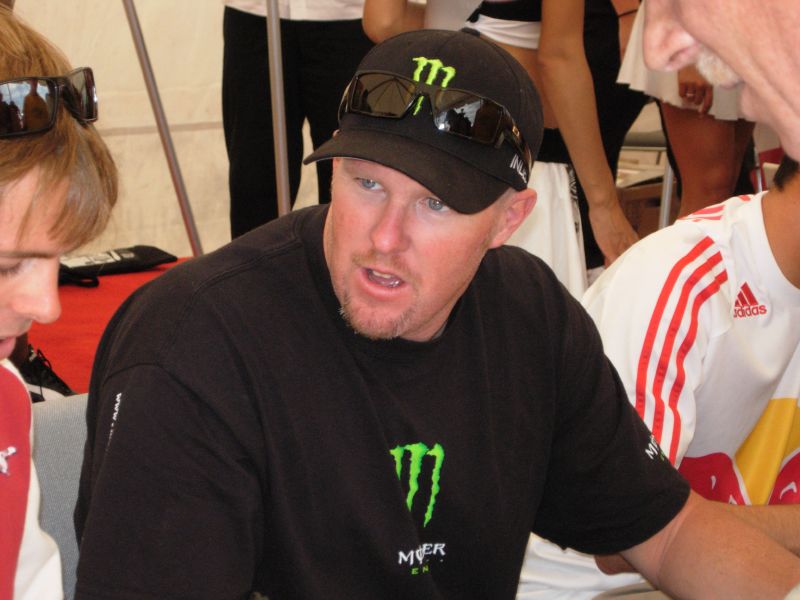 KV Racing Technology announced today that Paul Tracy will pilot a car for the team at the Camping World Grand Prix at the Glen, July 5, at Watkins Glen International Raceway.
Tracy will be sponsored by GEICO Insurance and drive the No. 15 GEICO – KV Racing Technology entry as a teammate to Mario Moraes.
"Running Paul at The Glen with Mario gives us the opportunity to maximize our efforts on a very challenging road course and provides Paul with a tune-up race before he competes in front of his hometown fans in Toronto," KVRT co-owner Jimmy Vasser said. "I want to thank GEICO for stepping forward and making this possible, and I think I can speak for everyone at KVRT when I say that we are all very excited."
Tracy, who drove for KVRT at this year's Indianapolis 500, qualifying 13th and finishing ninth, will be contesting his first race on the 3.4-mile Watkins Glen permanent road course.
"I want to thank GEICO Insurance, Kevin Kalkhoven and Jimmy Vasser for the opportunity to compete in another race this year," Tracy said. "I really enjoyed working with (general manager) Mark Johnson and the entire team last month at Indy and was looking forward to racing in the two events in Canada. Now, I have the opportunity to compete on one of the most famous circuits in the world for the first time. It feels a little strange that at this stage of my career that there are still some exciting challenges left, and racing at Watkins Glen, with all its history, is definitely a challenge, but one I am looking forward to meeting."
Please enable JavaScript to view this content.