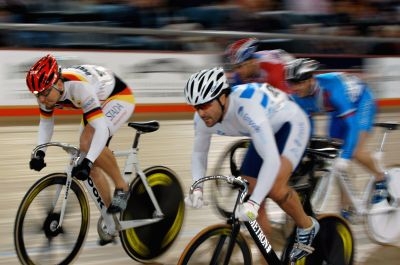 An 11th hour deal to keep this year's USA Cycling Masters Track National Championships at the Major Taylor Velodrome has fallen flat, and the event has been moved to Colorado Springs. The track championships were to run here Aug. 18-23.
Local organizers couldn't raise the $18,000 needed to operate the event and notified USA Cycling and city officials earlier this month, said Paula Freund, IndyParks spokeswoman.
An organization called Indy Velo originally was going to host the event at the local velodrome, but notified city officials in October it couldn't come up with the funds. Marian College, which has a nationally recognized cycling program and is located near the Velodrome, tried to rescue the event, but was unsuccessful and notified city officials this month, Freund said.
Colorado Velodrome Association spokesman Pat McDonough said his organization is "thrilled" to be hosting masters nationals.
"As North America's fastest velodrome, we are excited for the opportunity to see many new world records broken here," he said.
The event typically draws about 300 participants age 30 and over. Each of the six days of racing typically draws between 500 and 1,000 spectators. Attendance this year in Colorado Springs, USA Cycling officials said, could be hurt by the late venue change.
The biggest impact to Indianapolis—besides the six-figure economic impact—could be a ding to its reputation for its ability to host national level cycling events.
Please enable JavaScript to view this content.