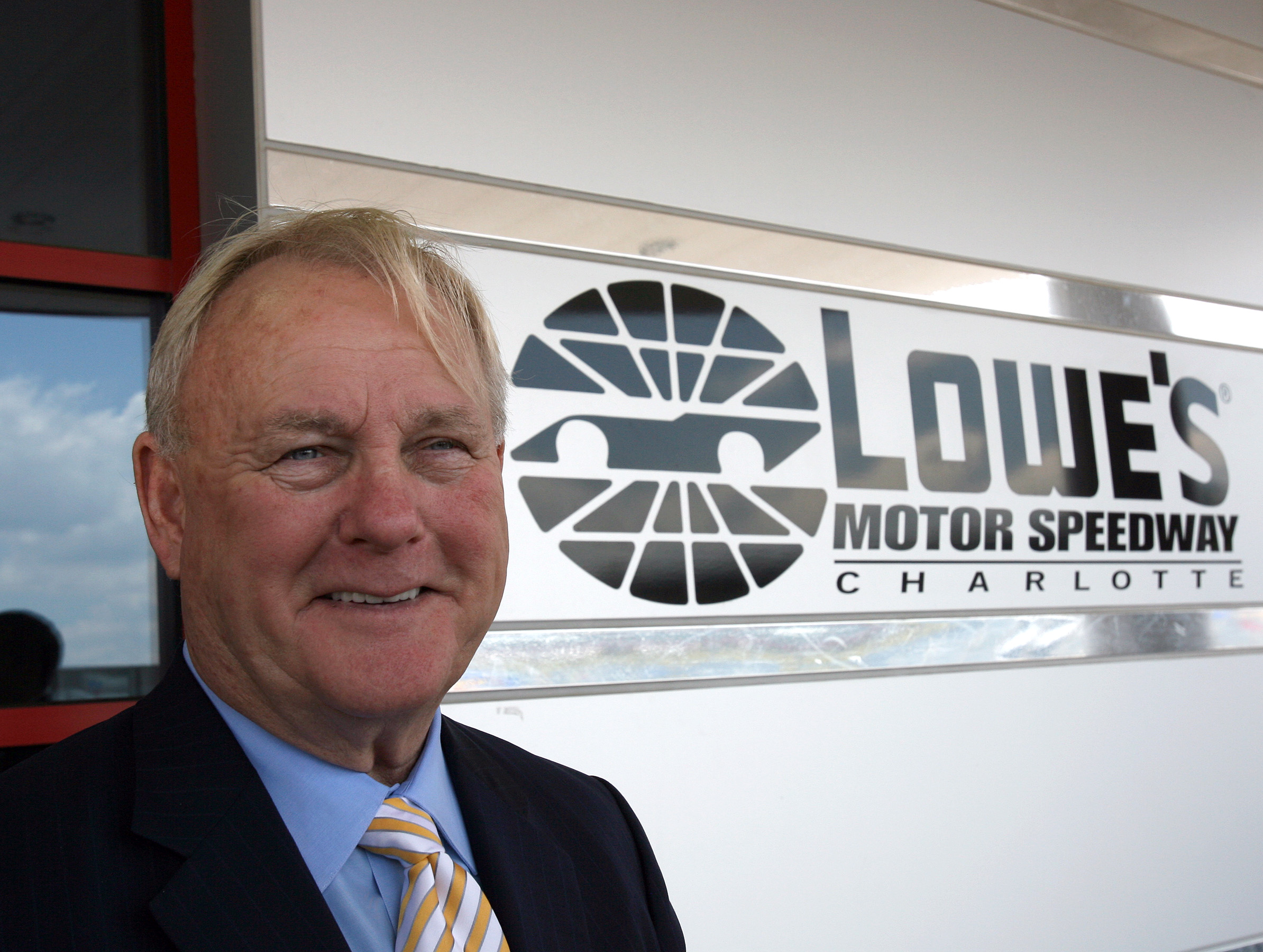 Ever since the Indianapolis Motor Speedway board of directors met last month, there's been rumblings about legendary race promoter H.A. "Humpy" Wheeler stepping in to help out his old friend Tony George shake things up at the famed Brickyard.
Last night, Wheeler, whose known the Hulman-George family for 40 years, told SpeedTV there's a chance he could play a role in the IMS' future.
"As far as Indy is concerned, Tony (George) and I are good friends and I actually may help them do some things," said Wheeler, former president and general manager of Lowe's Motor Speedway near Charlotte, N.C. "As far as going to a fulltime deal, that's probably not in the cards."
In May, Wheeler told Sirius NASCAR radio he would be interested in working for another track [besides Lowe's].
"If it was the right one and the right owner, I probably would," Wheeler said. "That's the main thing. I'm not interested in going through 80-hour weeks again."
Wheeler wouldn't tip his hand on just what his future role with the IMS might be, but said he is confident that George is the right captain to steer the ship. It was reported last month that some of the board of directors (and Tony George's own family members) had suggested it was time for George to step aside as IMS chairman.
"I think Tony will get this thing straightened out," Wheeler said. "We're in a tough economy right now and racing all over's been hit pretty hard." Wheeler told Sirius that Speedway President Joie Chitwood "is a great general manager."
Wheeler left no doubt that he was impressed by his trip to the Brickyard for last month's Indianapolis 500.
"I had a ball up there," Wheeler said. "I've been to the Brickyard [400] and all that but the Indy 500 is such a special [event]."
Please enable JavaScript to view this content.