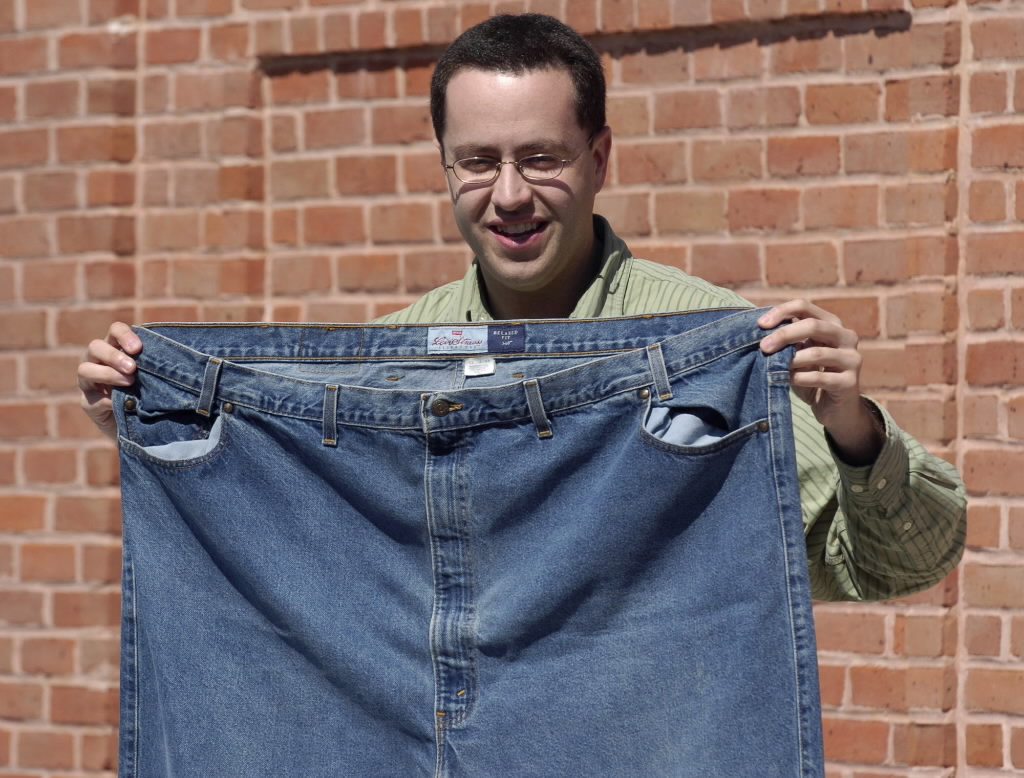 Just when you thought Hoosier icon Jared Fogle was being pushed aside by the $5 footlong ad campaign, he turns up in Manhattan playing hoops with soon-to-be NBA No. 1 draft pick Blake Griffin.
Today, the Oklahoma all-American laced them up against the man best known for dropping 245 pounds eating Subway sandwiches while living on the Indiana University campus.
As of 2:45 p.m. today, I was still awaiting the outcome of their game of horse. Well instead of playing horse, they played Subway. The first shooter to spell S-u-b-w-a-y, lost. I'll post the results (hopefully) this afternoon.
Subway officials are also in the process of confirming that the action on one of New York's best known outdoor courts was filmed for a television commercial to be released later this summer. A third guy "off the street" was brought into the game with Fogle and Griffin.
Griffin, who is projected to be drafted No. 1 in Thursday's draft by the L.A. Clippers, announced yesterday that he signed sponsorship deals with Subway and EA Sports. Griffin, who will team with former IU guard Eric Gordon in L.A., will be the cover boy for EA's newest college basketball video game.
"I can tell you one thing," Griffin told Fox radio this morning. "Jared's got game." 
To follow The Score on Twitter: http://twitter.com/ibjthescore.
Please enable JavaScript to view this content.