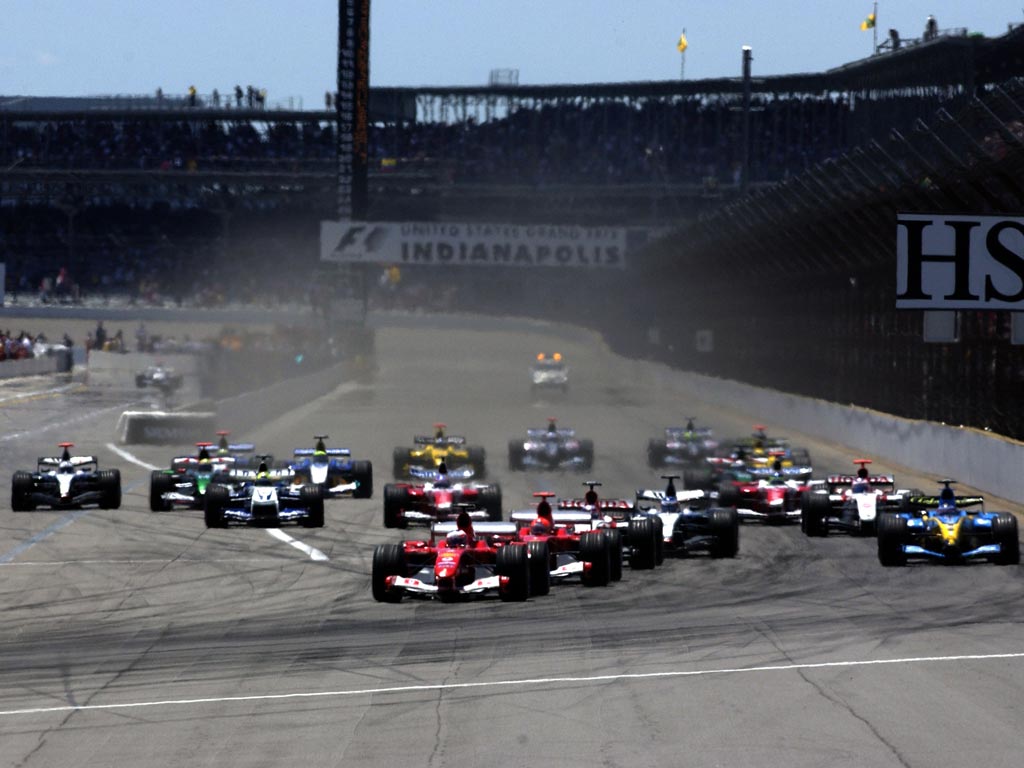 The Formula One civil war has been averted. Late yesterday, F1 officials and teams came to an accord to keep everything together. Teams, upset over a proposed spending cap, had threatened to leave F1 and form their own series.
But while tempers were still flaring yesterday, the Indianapolis Motor Speedway got a big vote of confidence.
The eight powerful teams threatening to boycott put out a tentative schedule for their new series that included Indianapolis.
"I think that shows their preference to be in the U.S. and at the famous Indianapolis Motor Speedway in particular," a source close to an F1 team told IBJ. "Those teams' sponsors too have a strong desire to be in the U.S. market."
This is no small endorsement. The eight teams—Ferrari, McLaren, BMW Sauber, Renault, Toyota, Red Bull, Toro Rosso and Brawn GP—are the series' backbone, and F1 czar Bernie Ecclestone and his lieutenants may now be more willing to listen to some of their demands and desires.
IMS President Joie Chitwood has said publicly the Speedway would be interested in hosting F1 again. The Speedway, along with other U.S. racing venues, have turned away from F1 due to steep sanctioning fees.
The Speedway hosted F1's U.S. Grand Prix for eight years with the last race in 2007. Speedway officials said the race was profitable during its early years in Indianapolis, but eventually the financial set-up—which involved no TV or other broadcast revenue sharing—became unprofitable.
Now that F1 teams are firmly (and publicly) behind the idea of comingn to Indy, that might give the IMS leverage to broker a better deal. Ecclestone, however, has his eye on larger U.S. markets in New York and California.
"Being in North America is definitely a priority to Bernie," said Zak Brown, whose Indianapolis marketing firm, Just Marketing International, represents several F1 sponsors. "I can confirm Bernie Ecclestone has talked to multiple U.S. venues. The thing you have to understand about Bernie, he wants to go big, and he wants to be in the biggest North American markets."
To follow The Score on Twitter: http://twitter.com/ibjthescore.
Please enable JavaScript to view this content.