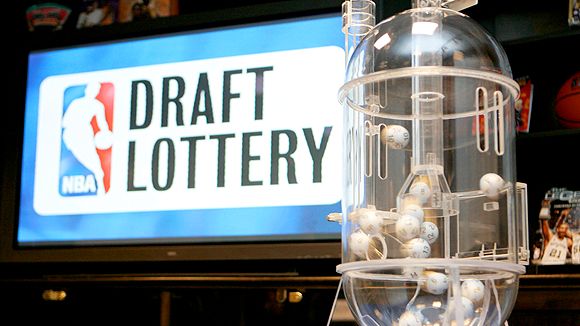 Tyler Hansbrough is so far turning out to be a popular draft pick among the Indiana Pacers faithful. It will be interesting to see what he does to spike ticket sales. I suspect, if what IBJ readers are telling me is any indication, the ticket sales phones over at Conseco Fieldhouse might be ringing a bit more frequently this week.
And if Hansbrough doesn't work out, it won't put the Pacers in financial arrears. That's the beautiful thing about the No. 13 pick in an NBA draft. The risk and reward potential match up nicely.
The man formerly known as Psycho-T is represented by the same agent, Jeff Schwartz, as No. 1 overall pick Blake Griffin. But due to NBA slotting salaries, Schwartz won't be able to pump up Hansbrough's starting pay much. Blue and Gold fans should expect the Pacers and Hansbrough to sign a pact within a few weeks—maybe sooner.
So, without further ado, let's compare Hansbrough's salary with a few of his draft brethren—and his soon-to-be Pacers teammates.

Over three years, here's what the top draft picks will make:
1. Blake Griffin (LAC) $16.1 million

2. Hasheem Thabeet (MEM) $14.4 million

3. James Harden (OKC) $12.9 million

4. Tyreke Evans (SAC) $11.64 million

5. Ricky Rubio (MIN) $10.54 million

6. Johnny Flynn (MIN) $9.58 million

7. Stephen Curry (GS) $8.74 million

8. Jordan Hill (NY) $8 million

9. DeMar DeRozan (TOR) $7.36 million

10. Brandon Jennings (MIL) $6.99 million

11. Terrence Williams $6.64 million

12. Gerald Henderson (CHA) $6.3 million

13. Tyler Hansbrough (IND) $5.99 million
Now, let's compare Hansbrough's salary of just under $2 million for each of the next three years to some current Pacers. Well, he's going to be in the lower tier, that's for sure.
Troy Murphy $11 million

Danny Granger $9.9 million

Mike Dunleavy $9.8 million

T.J. Ford $8.5 million

Jamal Tinsley $7.2 million

Jeff Foster $6 million

Brandon Rush $1.9 million

Travis Diener $1.7 million

Roy Hibbert $1.6 million

Josh McRoberts $1 million
Please enable JavaScript to view this content.