Indianapolis-based MainGate Inc. this week announced a unique three-year deal with the NBA which has the potential to boost the licensed merchandising company in a big way across numerous U.S. sports leagues.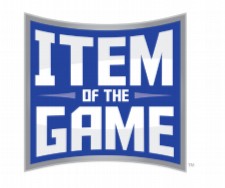 MainGate last year pitched an idea to the NBA to create a special "Item of the Game" promotion for all 30 teams for all 41 of their home games—plus any home playoff games. This month, the NBA gave the idea the green light.
MainGate has the rights to start the "Item of the Game" initiative during the playoffs this year, but company officials said it will start full-force next season. Company officials are still determining if they will launch the program this off-season.
The deal also includes all of the teams in the WNBA and the NBA D-League.
The limited-edition items could run the gamut, said MainGate CEO Dave Moroknek, from caps and scarves to drinkware.
Those products—which MainGate will design, have manufactured and then delivered to teams—will be available only on the designated game day, either through the team's arena gift shop or online.
The key to the initiative's success, Moroknek said, is to make each "unique and limited."
"Whether it's a $15 T-shirt or $70 jacket, we have to make each item feel special and have added value," Moroknek said. "With so many of the NBA fans season-ticket holders, we wanted to give them a special item to consider at each and every home game."
The deal represents "a huge logistical challenge," Moroknek said, but financially he thinks it will be well worth it.
"First of all, it's meaningful because it's our first licensing deal with the NBA," said Moroknek, whose company has 225 employees and wide-ranging experience dealing in licensed merchandise, including NHRA, Harley-Davidson, the Big Ten and Super Bowls. "Financially for us, it's definitely a top-ten deal."
Although Moroknek declined to divulge financial details of the agreement, he said earnings potential from the deal "is really strong."
"Once we build the success story with our NBA license, don't be surprised to see us take this to other leagues," he said.
Former Purdue University hoops star and 12-year NBA veteran Brian Cardinal has been retained by MainGate as a lead consultant for the Item of the Game program.
"I met Brian years ago through a contact at Nike," Moroknek said. "Last year during a road trip to Green Bay for the Packers-Vikings game, we began to discuss the NBA deal, and I thought he would be a good person to be involved in this.
"Brian has great connections in the league, and he's a very smart guy," Moroknek added.
MainGate officials will sit down with officials from each NBA team this offseason to plan the schedule for selling the items, which will be marked with the branding "Item of the Game."
"The NBA is big on best practices and sharing information on what works and what doesn't among the teams," Moroknek said. "I think that's going to be one of the strengths of this program. We can see what works in one market and try that in other NBA markets."
Please enable JavaScript to view this content.