Indianapolis-based MainGate Inc. last week signed a deal to manage the e-commerce and wholesale sales business of the Professional Bull Riders.
Under the agreement, which runs through 2019, MainGate will focus on developing and selling officially licensed PBR merchandise at nearly 50 events on the elite PBR Built Ford Tough Series and the PBR BlueDEF tour.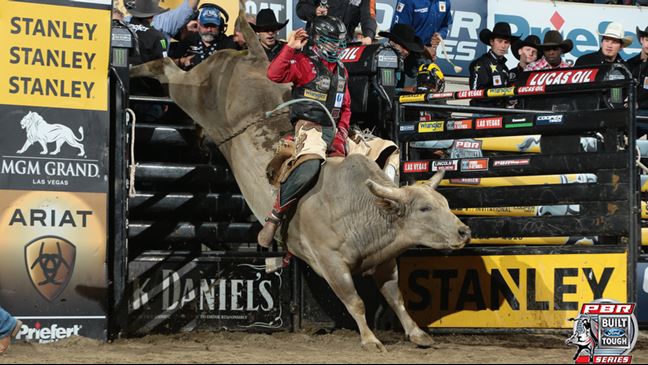 In addition, MainGate will design and maintain the official PBR eCommerce store, PBRShop.com. MainGate will also handle all wholesaling for PBR merchandise, including expanded apparel offerings, with major retail stores across the country.   
"A new and improved" PBR online store will launch in early fall, said MainGate CEO Dave Moroknek. 
"PBR already boasts an enormous fan base, and it's still one of the fastest-growing sports in America," Moroknek said in a statement. "We have been asked to elevate the PBR retail experience to new levels and match the growth and excitement the sport has seen in the past 10 years. 
More than 3 million fans attend live PBR events each year, and the sport's broadcasts reach more than half a billion households in 40 nations and territories around the world. 
"MainGate has a reputation for being a results-driven retail and e-commerce partner with deep experience in the Western market," PBR CEO Sean Gleason said in a statement. "With PBR viewership and attendance at all-time highs, and the cowboy culture gaining mainstream appeal, there's strong growth potential for PBR-licensed merchandise. We are confident MainGate will bring PBR fans compelling new products and a better shopping experience."
Earlier this month, MainGate signed a two-year deal with the Circuit of the Americas race track in Austin, Texas, which hosts a Formula One race among others. 
MainGate has made a name for itself recently selling merchandise for the NFL at Super Bowls. The company has worked at every Super Bowl since 2011. It also has worked extensively in motorsports and currently handles merchandising for the Indiana Pacers and several NFL teams.
Please enable JavaScript to view this content.