Anthem Inc. has partnered with the Indianapolis Colts and the defensive end Kendall Langford to roll out a program to encourage Hoosiers—especially children—to get annual wellness exams.
The Colts are the second NFL team Anthem has paired with for such an initiative. Indianapolis-based Anthem and the Baltimore Ravens launched Purple Ticket to Health in 2013 and, last year, 40,000 Baltimore area residents (primarily children) participated in the program.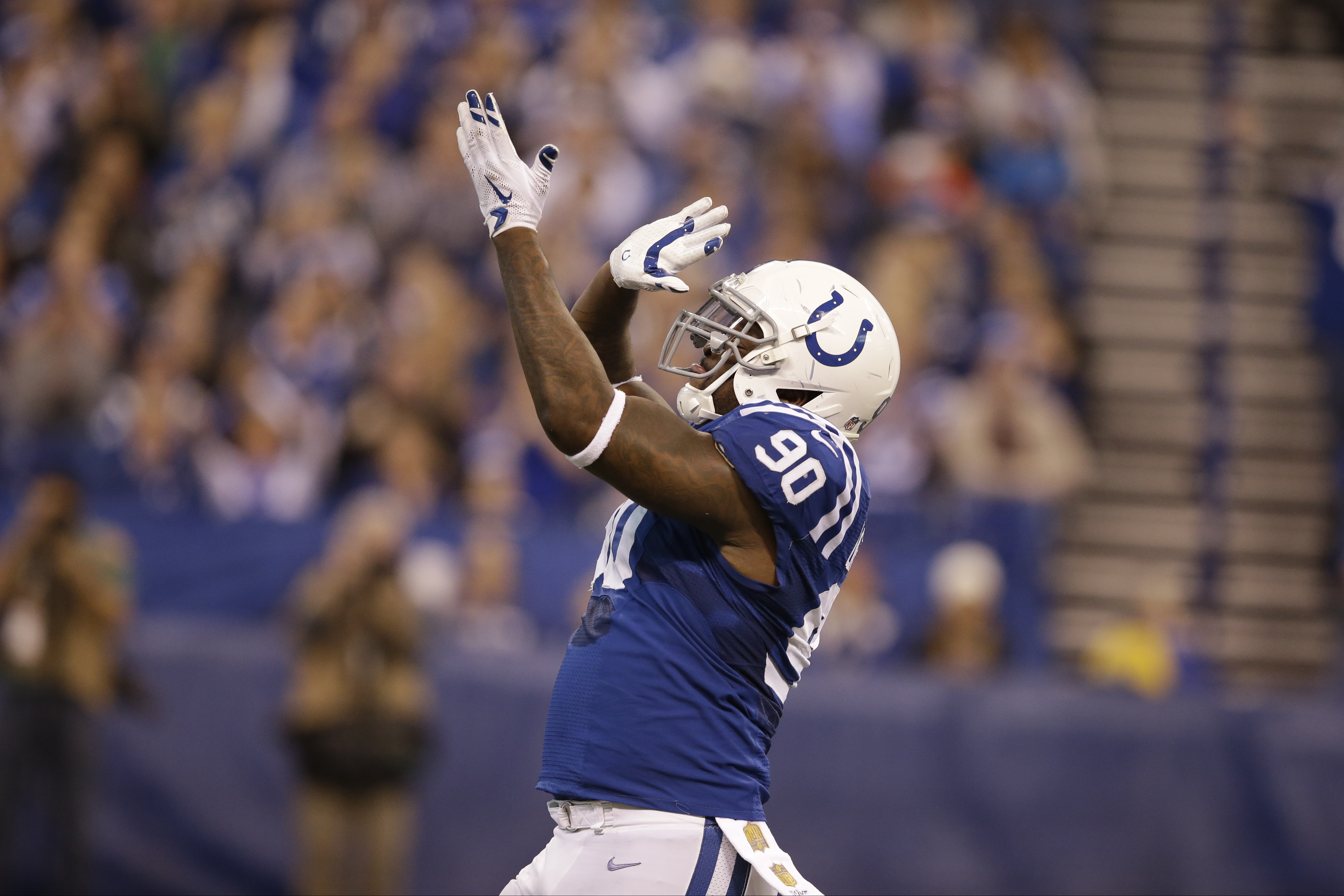 Anthem officials expect the Colts' Blue Ticket to Health program to be much larger than Baltimore's.
"Anthem is thinking big with the program here," said Langford, a nine-year NFL veteran in his second season with the Colts. "They're broadening the program out here to be for adults as well as kids."
Anthem is an existing Colts sponsor. Terms of the new deal were not disclosed.
Nearly 200,000 people in Anthem's Hoosier Healthwise, Healthy Indiana and Hoosier Care Connect plans have been contacted by letter and invited to participate in the Blue Ticket to Health program. Physicians in those networks have been provided with "Blue Tickets to Health" to keep available in their offices.
"This is a great program and worked well in Baltimore, so we wanted to get it going here," said Marcus White, Anthem Indiana market manager. "The only difference is, we're doing it on a much bigger scale here."
Anthem BlueCross BlueShield works with the state of Indiana to offer the Hoosier Healthwise and Healthy Indiana Plan health insurance programs for 386,000 Medicaid beneficiaries. Hoosier Healthwise serves low-income families, pregnant women and children up to age 19. Healthy Indiana Plan covers residents age 19 through 64 including low-income families. Anthem has administered benefits and services for Hoosier Healthwise since 2007 and Healthy Indiana Plan since 2008. 
Everyone who gets an exam and returns the ticket with a physician's signature is entered into drawings for myriad prizes, including Colts' game tickets and game-day experiences, jerseys and mini-helmets autographed by Langford, access to training camp, locker room tours and more. The Colts this year are kicking in more than 350 prizes for the program.
White said Anthem sought out the Colts because "they are a staple in Indiana sports. We wanted to create a program here that energized Hoosiers. People here love the Colts, so what better way to get their attention."
Langford, 30, said he was drawn to the program because of his two children; a 7-year-old son and 3-year-old daughter.
"I have kids, so this is something I can relate to," Langford said. "I know how important it is for kids to have annual exams, so I wanted to be the voice of this program. 
"And it's not just important for kids," he added. "I've seen the value of taking care of my own health, so I want to emphasize the importance of this for adults, too. There are a lot of cool perks to this program and all you have to do to get a chance at winning them is go get a doctor's checkup."
Anthem officials are looking to broaden the program beyond Indy and Baltimore.
"Each state is different," White said, "but yes, we've had talks with other NFL teams in Texas, Louisiana and other states as well."
 
Please enable JavaScript to view this content.