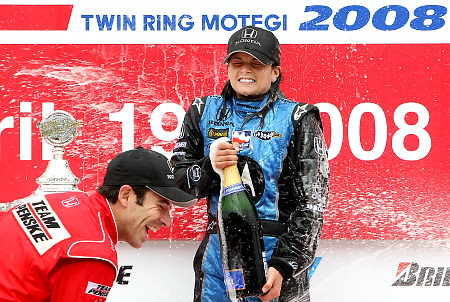 Lance Armstrong might not be having the Tour de France he hoped for, but the folks at Versus and the Indy Racing League aren't complaining.
Heading into the final three stages at this year's Tour, Armstrong is clinging to third place, but the drama of the three-week bicycle race is playing well with American TV viewers.
Average viewership for live coverage for this year's Tour de France featuring Armstrong, a Texas native and cancer survivor, is up 88 percent over last year, according to New York-based Nielsen Media Research. That's good news for the IRL, which has been heavily promoted during live morning broadcasts from France and prime-time evening replays in the U.S.
The morning broadcasts through stage 15 were bringing in 500,051 daily viewers, with the evening replays up about 40 percent, attracting another 250,000 plus daily viewers on average, according to Nielsen.
Tour viewership among key IRL demographic sets are very strong, with men 18-34 up 111 percent over last year, and men 18-49 up 134 percent.
During the first week of the Tour, Versus aired a number of IRL spots featuring Tony Kanaan and Graham Rahal and pumping the July 26 Edmonton race. This week, there are a new batch of ads featuring Danica Patrick and the remaining package of seven IRL races to air on Versus.
In the ads featuring Patrick, she explains how she got into racing, proclaiming, "Some girls went to prom, I went to the race track." Versus' IRL ads have been tagged with the slogan "It's a new race."
The IRL is also getting solid exposure on Versus' Web site. Through 15 stages of the 2009 Tour, traffic on VERSUS.com has increased 109 percent and the site has delivered more than 10 million Tour videos, nearly doubling the 2008 total (6.5 million) and more than tripling the total in 2007 (3.4 million) during the same period.
Please enable JavaScript to view this content.