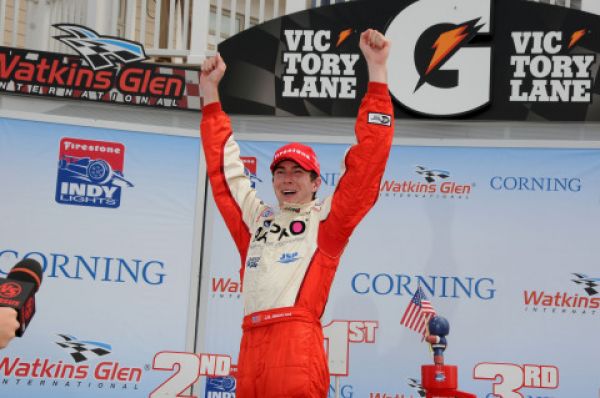 I know new Indy Racing League boss Jeffrey Belskus can count to 16. By all accounts, the former chief financial officer is an accounting whiz. So he should realize he has a problem.
This week in Edmonton, only 16 cars will line up for the Firestone IndyLights race. It seems the swooning economy is drying up the developmental pipeline to the IRL.
Indy Lights teams are often grass roots efforts funded by family, friends and sponsors with a personal connection to team owners or drivers. Those backers are often the first to bail when the economy goes south. Even some of the feeder series' more deep pocketed owners have downsized the season after their Wall Street portfolios have been battered.
Last year, the IndyLights series averaged nearly 23 cars per race for its 16-race schedule. There was no race with fewer than 20 entrants and only one below 22. This year, through 10 races (including tomorrow's Edmonton race), the entrant list is averaging 21, with two 18-car fields and two 16-car fields.
Belskus surely knows that IndyLights is a key training ground not only for drivers, but crew members and team owners who could (and should) populate the highest level of the sport in the next five to 10 years.
In recent years, there's been a lot of focus on what's just around the corner for open-wheel.

Now that we're unified …

Just wait until we get a title sponsor next week, month, year …

When the new Versus TV deal gains traction …

When the economy turns around, then we'll …

Now that Tony George is gone …
After a while, these statements become a blur of high-speed quips that are more hope than promise for near-term success that still seems as elusive as a vapor. Meanwhile, the stars of whatever tomorrow this series may have are vaporizing before our eyes.
And the long-term future of the series …
Please enable JavaScript to view this content.