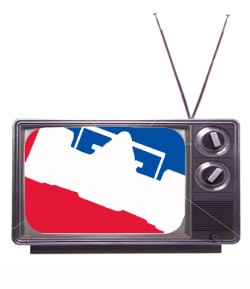 If Indy Racing League promos aired during the Tour de France helped the open-wheel racing series' TV ratings, it was minimal. On the heels of the most watched Tour in four years, the Nielsen ratings for the IRL race July 26 in Edmonton weren't exactly earth shattering.
Versus pumped its IRL coverage early and often during its hours-long daily Tour de France coverage in the month of July.
National ratings for the Edmonton race which started at 5 p.m. were .24. That means 279,000 TV households tuned in. In the Indianapolis market, the race earned a .73 Nielsen rating, meaning 8,000 TV households watched.
While the Edmonton ratings are nothing to jump up and down about, they are slightly higher than the last race aired on Versus cable channel. The Richmond race June 27 earned a .22 national rating and .67 in the Indianapolis market.
On the heels of the Kentucky race, which most impartial observers would have to admit was pretty exciting, the IRL has its next six races air on Versus.
If a compelling story line emerges, such as an Ed Carpenter win or a Sarah Fisher run to the front, that might boost viewership. Most motorsports marketers agree the Target-Penske domination really isn't doing anything to fuel the TV ratings.
Please enable JavaScript to view this content.