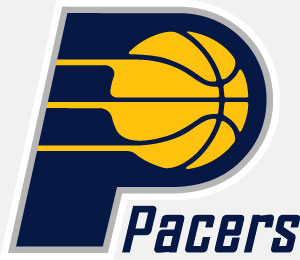 I've heard from a lot readers about the possibility of the Indiana Pacers acquiring guard Allen Iverson. And the topic got quite a bit of banter on the market's two leading sports talk radio shows Friday. Many readers told me how crazy I was to print such drivel. Perhaps.
But it's essential to understand that putting together an NBA roster is not like choosing sides down at the playground or neighborhood YMCA. Yes, it's always about winning, but fans sometimes lose sight of the fact that these teams are for-profit entertainment ventures. And if you're not entertaining and making money, you can't, in the end, afford to acquire the players you need to win.
NBA presidents, general managers and heads of basketball operations are faced with the daunting task of putting together a team that could win (because that's never guaranteed) and one that will catch the fancy of the local fans and media. Rest assured, creating buzz—and building a team that sells—is always on team executives' minds.
That brings us back to Iverson. I know, I know, he'll steam minutes from Brandon Rush; he can no longer play the point guard and if he's on the court with T.J. Ford, that causes all kinds of defensive mismatches. And lets not forget Iverson's temperament. How do you assure he doesn't ruin the team's carefully rebuilt public image? I don't have the answer to those questions.
But I do know this. Twenty of 69 Conseco Fieldhouse suites sit unsold. Pre-season ticket sales aren't exactly going through the roof with the addition of Earl Watson. The Pacers were one of the top five money-losing teams in the NBA last year. A 2008 TNS poll showed 57.5 percent of central Indiana residents call the Colts their favorite professional sports franchise, while 6.6 percent call the Pacers their favorite. TNS' scientifically conducted polls are the types of surveys sponsors pay attention to. In fact, they often subscribe to them. The poll has a 6 percent error rate.
It's fair to say Pacers co-owner Herb Simon and President Jim Morris have moved heaven and earth to try to improve this team and the good it does for the community.
Still, the Pacers are eager to boost their fortunes. Just how eager? I'm not sure anyone outside the blue and gold's most inner circle can answer. But the acquisition of Iverson would give you some idea. It's high-risk, and I believe has the potential for a high pay-off.
Yes, it appears desperate. But if the Pacers acquire Iverson, and come out of the gates fast, that would create the kind of interest in the team the Pacers desperately need. And suddenly, the move would be lauded as the kind of genius that would even make Donnie Walsh smile.
Please enable JavaScript to view this content.