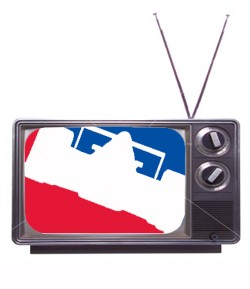 The national TV ratings for the Indy Racing League's Mid-Ohio race, according to New York-based Nielsen Media Research, was .2, meaning 233,00 TV households nationwide watched the road race which aired on Versus cable channel starting at 1 p.m. Aug. 9.
The Nielsen rating for the central Indiana market for the Mid-Ohio race was 2.2, which equates to 25,000 TV households.
The Mid-Ohio national ratings were higher than the previous race, a .14 at Kentucky. But were lower than the .24 rating of the Edmonton road race July 26.
The rating in the Indianapolis market for the Mid-Ohio race was higher than Kentucky's 1.14 and Edmonton's .73 rating.
The Kentucky race, an oval, was a Saturday night race, with the green flag dropping at 8 p.m. The Edmonton race aired on a Sunday starting at 5 p.m.
The IRL has four races left and all are broadcast on Versus. The schedule consists of a late Friday night airing, Saturday afternoon and Saturday night airings, and a late Sunday afternoon airing. The next event is at Infineon Raceway Aug. 23.
Please enable JavaScript to view this content.