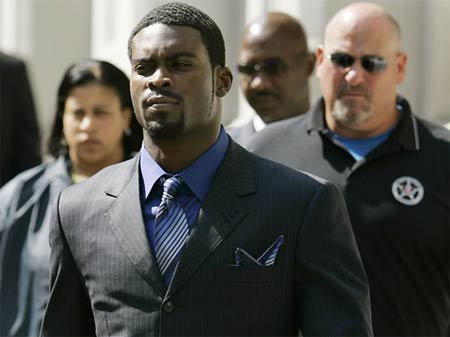 I was surprised this morning when one of my co-workers, about the most faithful Indianapolis Colts fan I know, announced their group would not be attending the Colts vs. Philadelphia Eagle game next Thursday at Lucas Oil Stadium.
I was even more surprised to learn this long-time season ticket holder was considering not renewing Colts season tickets next year due to being upset over Michael Vick's reinstatement by the National Football League, the Eagles' hiring of Vick—and Tony Dungy's involvement in the whole thing.
So I called Colts Executive Vice President Pete Ward to see if the team had gotten any negative feedback about the game or had any special security planned.
"You're catching me a little early, because we just learned about this this morning," Ward said. "We haven't given it much thought."
Rest assured, they will. The fact that Vick will not be eligible to play until the Aug. 27 game may mute the response. Still, People for the Ethical Treatment of Animals and other like-minded groups likely will have a protest presence at the stadium. It will be the Eagles first game since Vick was signed by the team, and there's bound to be a media frenzy.
Already throngs of media have descended on Eagles training camp (no less than 40 news outlets nationwide), and at least some of those, a long with a few new ones, will descend on Indianapolis for the Aug. 20 game. Colts officials and players are likely to find themselves answering questions about their thoughts on and support for the Eagles' hire, and about Vick in general. Somebody please call Myra Borshoff.
But Ward isn't expecting a huge backlash from the Colts' faithful. He hasn't heard a single negative word about Dungy's role as Vick's mentor. Vick, as you probably know, got out of prison a couple months ago for illegal dog fighting. The details of his kennel's activity are gruesome.
"We have not heard a peep," Ward said. "If we had gotten any letters, phone calls or e-mails, I would know because they would have told me."
So that leads me to this conclusion. Either my co-worker is an anomaly here in Indianapolis, and there will be little reverb regarding this game or future Colts' ticket sales.
Or the Colts will get completely blindsided.
To follow The Score on Twitter: http://twitter.com/ibjthescore.
Please enable JavaScript to view this content.