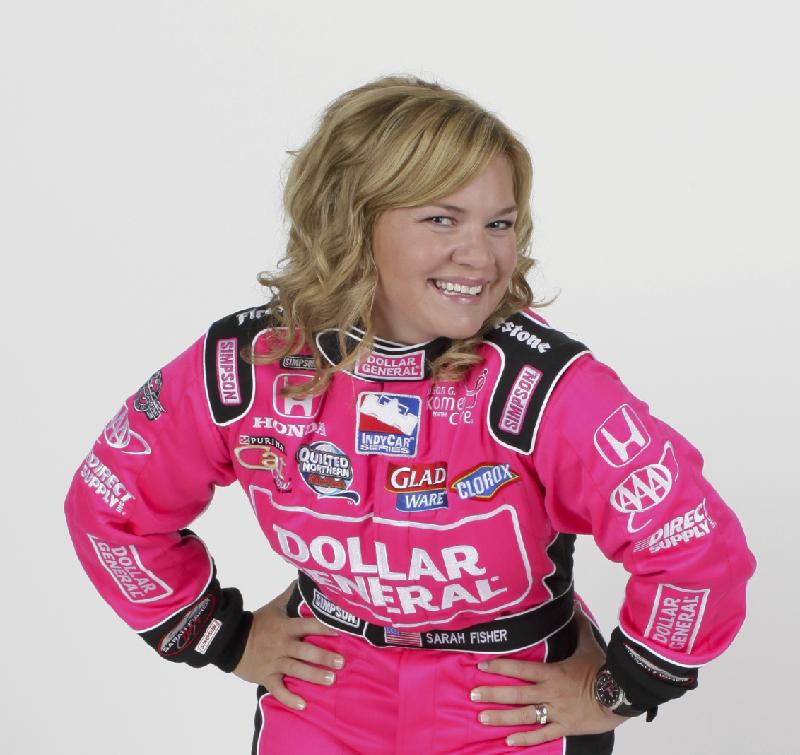 You can say what you want about Sarah Fisherâ??s ability to drive a race car, but she continues to be one of the most savvy
marketers in the Indy Racing League. For a team owner operating on a shoe string budget, she gets more press and attention
per penny than any other driver by far.
Fisher is on area billboards, is a favorite on talk radio shows and is even a regular guest host on WZPL-FM 99.5. She constantly
gets her name and image out in front of people. Behind Danica Patrick and Helio Castroneves she is the most recognizable IRL
driver to the general public, and sheâ??s done all this while not even racing in half the seriesâ?? races.
Fisher has learned to take advantage of her status as one of the few females in the sport without resorting to swimsuit photo
shoots. Sheâ??s done it by positioning herself with the right organizations that put her in the public view. This week is a
perfect example.
Fisher has made a splash yesterday and today with her partnership with the Susan G. Komen Foundation. She is appearing in
a bright pink race suit and re-designing her car to match. She did so with the blessing of her primary sponsor, Dollar General.
And why not? DG is getting a ton of publicity. No, itâ??s not NFL-type publicity, but for the IRL, itâ??s pretty darn good.
You could argue, dollar for dollar, Dollar General is getting as good a value from Fisher as Target and its partners are getting
from its high-octane partnership with Target Chip Gannassiâ??s IRL effort. You could probably argue theyâ??re getting a better
value.
Sure, Ganassiâ??s drivers are at the front of every race, but they donâ??t get themselves near the off-track attention Fisher
does. This week already, Fisher has appeared on ESPN and Fox News and several local news outlets.
Earlier this month, when one of her sponsors surprised her with a back-up car, there were 436 on-line news and blog mentions
of the event. And how many times did you read about IRL series leader Ryan Briscoe?
Ok, so Fisher canâ??t do road races. But she sure can navigate the serpentine world of motorsports marketing.
To follow The Score on Twitter: http://twitter.com/ibjthescore.
Please enable JavaScript to view this content.