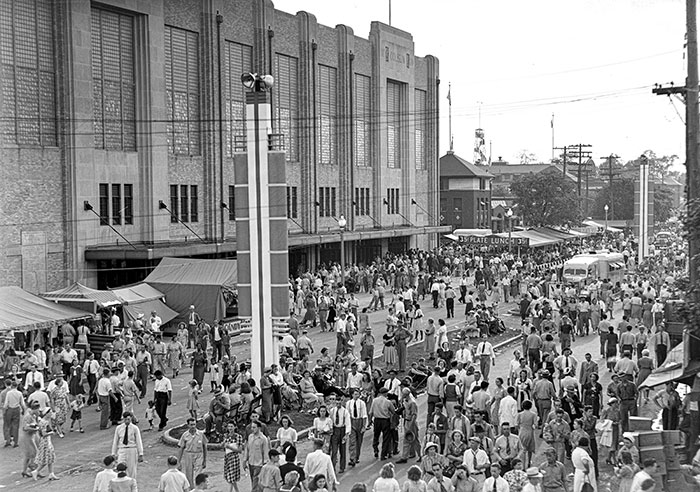 In 1941, the Indiana State Fair took place over Labor Day weekend. Pictured, a large crowd enjoys the fair on Monday, Sept. 1. One sign advertises a "lunch plate" for just 35 cents. The coliseum is pictured in the background. The Indiana State Fair has been held at the Indiana State Fairgrounds and Event Center since the facility opened in 1892. The state fair existed for 40 years before that but traveled to different counties around the state.
Sources: Indiana Historical Society, Indiana State Fair
Credit: This image is courtesy of the Indiana Historical Society. More images are available at images.indianahistory.org.
Please enable JavaScript to view this content.