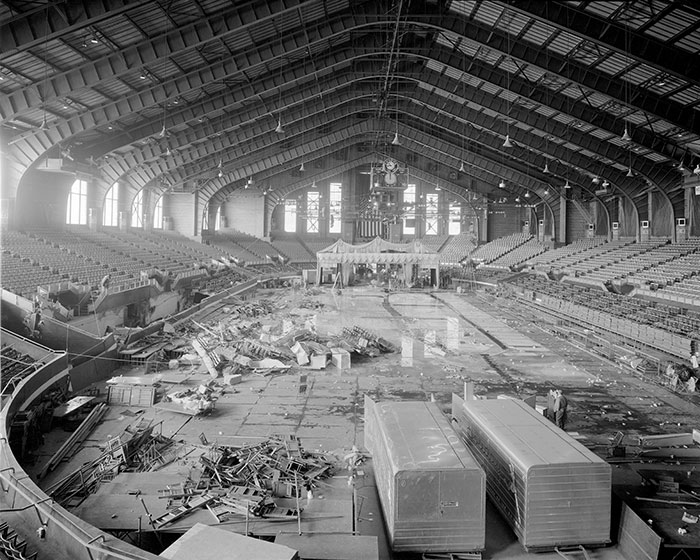 On Oct. 31, 1963, during a Holiday on Ice skating performance at the Indiana State Fairgrounds Coliseum, an explosion occurred when a propane tank in the concession area—located underneath seats on the south side of the coliseum—ignited. Seventy-four people were killed and approximately 400 were injured in what's considered one of the worst disasters in Indianapolis history. The cattle barn at the fairgrounds was used as a temporary hospital to treat the wounded, while a temporary morgue was set up on the ice. More than 400 lawsuits were filed related to the explosion, and victims and survivors received $4.6 million in settlements.
Sources: Indiana Historical Society; Encyclopedia of Indianapolis
Credit: This image is courtesy of the Indiana Historical Society. More images available at images.indianahistory.org.
Please enable JavaScript to view this content.