chief technology officer
eGov Strategies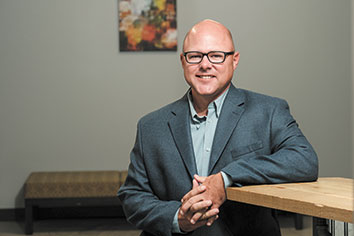 Major company achievements during tenure
EGov started 18 years ago in Pyrz's basement with Pyrz and his partner, Ken Barlow, working to develop software for eGov's first two clients. EGov has grown to serve more than 550 clients across the United States. During Pyrz's tenure as CTO, eGov designed and developed proprietary content management and payment solutions, has undergone two major code updates, revamped its infrastructure, and introduced company-wide processes to allow the team to succeed. This has allowed eGov to achieve year-over-year double-digit growth. Trained as an attorney, Pyrz also functions as the company's in-house lawyer. He is active in the strategic direction of the company and helping to create a culture that reflects professionalism, hard work and fun— including a company trip to watch his favorite baseball team, the Chicago Cubs.
Recent tech problem solved
Approaching the functional limits of its infrastructure, eGov faced the challenge of evaluating many hosting options and selecting one that would allow the company to accommodate its rapid growth, introduce newer network technology, and enable its developers to more rapidly and continuously release software enhancements, all in a secure environment. The cost of the infrastructure was also a consideration. Pyrz's team evaluated many options, such as cloud-based hosting, virtualization software providers and data center facilities. Ultimately, eGov settled on a hybrid cloud-hosted environment. In the process, it developed a new product line that opens additional revenue opportunities for the company.
Challenge faced that only tech people would understand
Balancing security, compliance and technical flexibility with usability requires a cross-discipline approach to technology. The challenge is to add features without sacrificing a simple, streamlined interface.
Praise from above
"It is a testament to [Pyrz], a co-founder, that he completely let go of the reins upon my hiring, never second-guessing but rather supporting our efforts as a valued team player," said CEO Charles "Skeets" James. "Our success hinges on a secure and scalable infrastructure. Alan delivers on that daily and I can sleep well."
First computer
"Our family purchased an Apple IIe in 1984, complete with the green screen display."
The road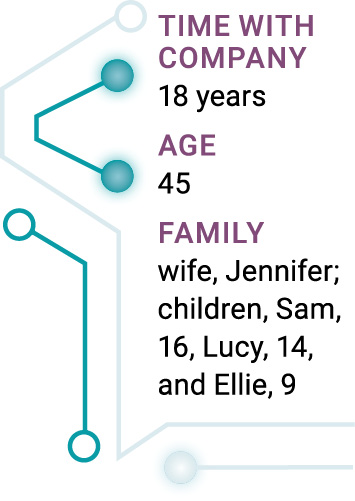 Pyrz graduated from Purdue University with a degree in civil engineering. After working for the city of Indianapolis in the 1990s, he attended the Indiana University School of Law in Bloomington for law school and planned to work as a patent attorney. Shortly after accepting a position as an associate at an Indianapolis firm, he switched gears to start eGov.
Go-to websites
Reddit, Atlassian, various news sites
Favorite gadget
Samsung Gear S3 Frontier. "I'm enjoying the quick-glance access to information without needing to pull out my phone."
Preferred work atmosphere
"I enjoy a casual, collaborative environment where teams work together to solve technical challenges."
My job would be easier if …
"compliance could be 100% automated. EGov is diligent about its security compliance activities and we've automated a good portion of the activities, but some of the daily tasks requiring human eyes can feel like a distraction."•
Check out more CTO honorees.
Please enable JavaScript to view this content.