executive vice president of technology
Perq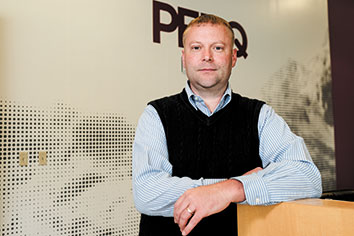 Major company achievements during tenure
Perq's artificial-intelligence-powered digital marketing software helps clients better engage with consumers, capturing unique user data that is leveraged in personalized marketing campaigns to increase conversion and sales. Its software is used by more than 1,000 businesses in the home furnishing, auto retail and multifamily industries. Even though Perq dabbled in technology over the years, it wasn't a tech company when it was founded in 2001. "We pivoted back in 2014 just before I started. I was able to create and scale a team from the ground up and build Perq's software products from scratch, which helped enable us to transition into an SaaS [software as a service] company," Knapp said. "Starting from nothing, we now have more than 1,500 websites across three different verticals using the technology. More than 88 million website visitors will see Perq's software this year, with over 5 million of them becoming leads for our customers. I'm extremely proud of the team and products we have built at Perq."
Recent tech problem solved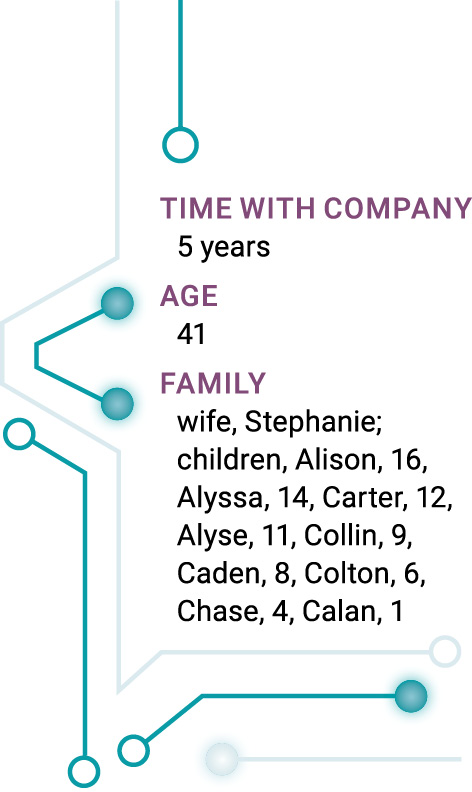 "With all the data we accumulate about the shopping behaviors of website visitors on the sites we run on, we wanted to be smarter about the information and calls to action we present to those visitors," Knapp said. "We wanted to let the data drive what the next best action should be for each visitor by analyzing which visitors ended up making a purchase. To do that, we built our first machine-learning models to tell us which factors were related to visitors becoming buyers. We followed that up by building a model that predicts if the consumer will make a purchase based on their current behavior. We recently integrated that predictive model into our product in real time so that we can deliver that information to our customers."
Challenge faced that only tech people would understand
"Faced with a rapidly growing customer base and increased complexity for data access in our user interfaces, integrations, reporting and machine learning models, we decided that we needed to add more data storage technologies into our architecture than just Postgres relational databases and a Memcache cache tier," Knapp said.  "We have since introduced Redis for very efficient data access for our UIs, Athena as a data lake for storing raw data, and DynamoDB as a consumer repository with everything we know about a consumer. Adding these data stores in addition to our Postgres databases allowed us to have the right storage for the right job, enabling us to scale accordingly."
First computer
Tandy. "I didn't really understand it at the time, but I knew if I typed in the code from this BASIC book that came with it, I could make it do cool things. I've been hooked ever since!"
The road
Knapp graduated from Purdue University in 2000 with bachelor's degrees in computer science and math, including a minor in management. Along the way, he had three internships with early Indy tech pioneer Software Artistry. "I worked there during the period it was acquired by IBM, so, although I interned with the same people, I actually worked for three different companies [Software Artistry, Corepoint and Tivoli]." After graduation, Knapp worked for 14 years at the marketing automation pioneer Aprimo, where he rose through the ranks and built and managed the engineering team that created Aprimo's Multichannel Campaign Management products. Stepping out of his engineering-focused role at Aprimo was valuable for Knapp. "It broadened my perspective and experience and made me into a more well-rounded engineering leader today." After joining Perq in 2014, he was promoted to executive vice president of technology in 2017.
Go-to websites
Amazon Web Services online documentation
Favorite gadget
iPhone. "I'm not a huge gadget guy."
Preferred work atmosphere
"I appreciate when I get some uninterrupted, heads-down time to get things done, but I thoroughly enjoy a collaborative environment where people are working together and ideas are getting shared and debated."
My job would be easier if …
"I had a crystal ball and could predict the future needs and usage of our products."•
Check out more CTO honorees.
Please enable JavaScript to view this content.