chief technical officer
GadellNet Consulting Services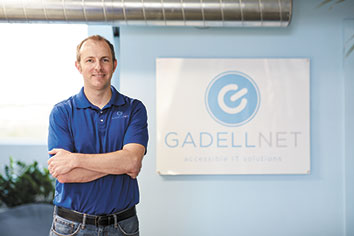 Major company achievements during tenure
GadellNet, with offices in Carmel and St. Louis, offers services such as remote help-desk support, on-site tech support, technology strategy and consulting services, cybersecurity, cloud backup and migration support. Gadell founded the company and grew it from a one-man shop to a business of nearly 90 employees serving more than 5,000 end users across the Midwest. "I started GadellNet about six months out of Saint Louis University in the fall of 2003.  We have built a very successful outsourced IT services firm with a well-respected Microsoft Gold practice."
Recent tech problem solved
"For a team building project, we decided to build a 12-foot-diameter circular LED array with over 2,500 LEDs that are independently controlled to celebrate company wins, display our logo, etc. Our team engineered the project, developed the software behind it, and did almost all the build. It has required a lot of hours, patience and research."
Challenge faced that only tech people would understand
We are constantly having to evolve both our own internal technology and the technology we use to solve our clients' business problems. Finding the right balance between the two and spending the time and money on research and development has been a consistent struggle through the years. We are now large enough and mature enough that we can focus and have built quite the solution portfolio.
First computer
Fivestar-branded IBM XT Clone at age 7. "My first computer was a gift from my dad. I started teaching myself DOS and BASIC programming soon after."
The road
At Saint Louis University, Gadell became a part-time web designer for an accounting firm that had a technology consulting team. After graduating from SLU, he took a position with IBM. Not long after he started, he got an offer from the accounting firm to take over its clients' websites and hosting services as the firm was transitioning out of the web hosting and development business. Gadell took on the clients while still working for IBM and quickly realized they needed help with more than just their websites. Website hosting morphed into full managed services. He began to bring on more employees and two other owners, forming GadellNet. "I have been lucky to have a rewarding career that got started early—in high school—with fixing computers and solving technology problems," Gadell said.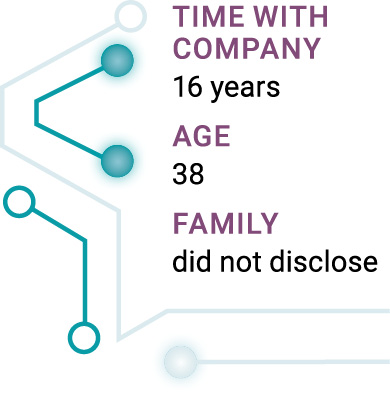 Go-to websites
Wait But Why, Gates Notes, Microsoft Azure and Office 365 Roadmap
Favorite gadget
"I have a DJI Spark drone that is a lot of fun when I have time to fly it."
Preferred work atmosphere
"Dim lights, three screens and some background music."
My job would be easier if …
"I did not have so many demands on my time. We have a lot of priorities at work to meet our aggressive growth goals."•
Check out more CTO honorees.
Please enable JavaScript to view this content.