executive director and chief technology officer
e-mobility solutions, Allison Transmission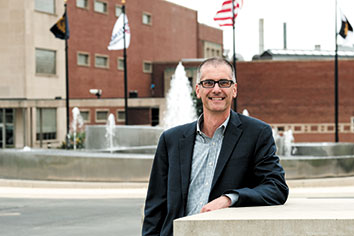 Major company achievements during tenure
Allison Transmission has long been a global leader in propulsion, supplying automatic transmissions for vehicles powered by traditional diesel and gas engines. But the commercial vehicle industry is facing multiple disruptive technologies, with electrification at the forefront. Foster is helping Allison be part of the disruption. Since being promoted to chief technology officer in 2017, he has spent countless hours determining how Allison can develop its electrification business. Foster identified and recommended buying two companies key to that future: Vantage Power and AxleTech International's electric vehicle unit. "The acquisition of these companies brings both differentiated products and highly talented technical team members to Allison to meet the needs of a transforming industry," Foster said. He also spends considerable time coordinating the mentoring of young engineers at Allison. He breaks down what Allison does into small parts so they understand the business, what their role is in the company, and their potential career paths.
Challenge faced that only tech people would understand
"Our team is currently challenged with the integration of two new organizations into Allison. This requires not only bringing IT infrastructures online at remote locations, but the incorporation of all business systems while minimizing disruption to the great work being performed at the new locations."
First computer
Foster didn't get his first computer until college, and he doesn't remember what kind it was. But he remembers the graphics. "At the time, it seemed pretty amazing to be able to play golf with good graphics (relative to my Atari growing up)."
The road
Foster started his career as a summer intern with Allison in 1992 while earning his bachelor's in mechanical engineering from the Rose-Hulman Institute of Technology. He joined full time after graduating in 1994. "Early in my career, while in a validation engineer role, I was offered the opportunity to take an assignment testing a hybrid product concept.  That opportunity resulted in multiple roles associated with advanced technologies and vehicle electrification over 25 years." In 2007, when Allison was sold by General Motors, Foster was retained by GM to develop electrification for passenger vehicles. In 2013, faced with having to relocate, Foster left GM and rejoined Allison. "That led me to the fortunate position of leading advanced technologies and the e-mobility solutions organization."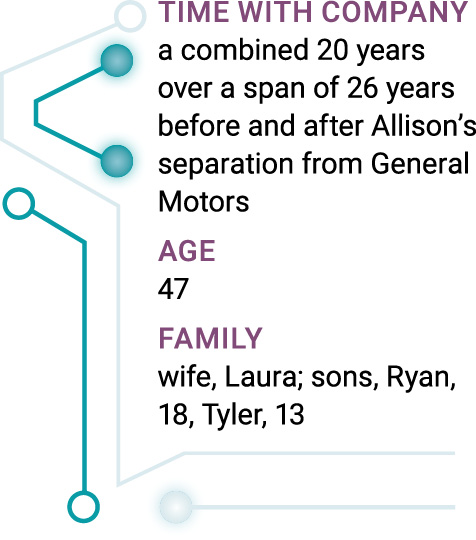 Go-to websites
ESPN, MLB and Colts.com. "All give me an opportunity to keep up with teams I enjoy but don't always have the time to watch."
Preferred work atmosphere
"I really like an atmosphere where there are high levels of communication and a team mentality. Team collaboration and sharing of ideas, especially in technology development, is critical to organizational success." 
My job would be easier if …
"the industry and competition moved slower. However, the pace of transformation forces creativity and ingenuity, and that has always been the part of the job I enjoy the most."•
Check out more CTO honorees.
Please enable JavaScript to view this content.