associate vice president for IT and chief information officer
Butler University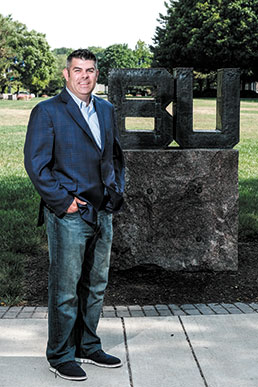 Major organization achievements during tenure
With the blessing of the Butler administration, Williams set out to rethink the role of an information technology department in higher education. Namely, he and his team have started turning the IT department into a revenue center by identifying services that can be provided to third parties involved in campus operations. They have also become the catalyst for Butler's technology venture/startup activity. "We have started the shift from being a cost center to a revenue generator," he said. "This new net revenue allows us to gas-pedal innovation, retire legacy technology, and eliminate old processes faster. It also allows us to create new business opportunities and invest in others." Williams has also led the charge to collaborate with companies like Oracle and Salesforce to work on new higher education products.
Recent tech problem solved
In partnership with venture studio High Alpha, Williams and his team set out to find a reliable way to communicate with students. "Emails, phone calls, text, voicemails, etc., are not the preferred channel of our customers," he said. Together, they created ClearScholar and launched The Butler App, which provides a hyper-personalized student experience in what Williams calls a first-of-its-kind mobile platform. ClearScholar was acquired in June 2018.
"In our first year, 98% of first-year students were using the Butler App on a regular basis, before classes had even started." In a recent open sign-up for student parking passes, parking passes that normally take two weeks to sell out, sold out in about two hours, thanks to the app. "We have fundamentally changed the digital relationship with our core customer."
Challenge faced that only tech people would understand
"We have been renovating our legacy systems so that we can more readily anticipate need and unlock new capabilities for growth. Our traditional [enterprise resource planning system] needed upgrades. Over many years, it was customized for needs of the time. It is now a much different time with new challenges. During upgrades, we have removed much of the legacy customizations, allowing us to be more responsive to the changing needs of a growing and evolving university. We hope to be able to anticipate future needs and deliver product capability rapidly."
First computer
Zenith-148. "I remember going with my dad to a mall kiosk and buying 5.25 floppy disks with open-source programs and new utilities."
The road
Williams earned both his bachelor's in general studies and his master's in information and communication science from Ball State University, where he was a member of the school's conference-champion football team in 1996. After holding technology-related positions with several central Indiana companies in consulting, health care and finance, Williams landed at Marian University, where he was assistant vice president, chief information officer and a member of the president's cabinet.
He always wanted to end up on a university campus someday as an adjunct professor after spending time in the IT industry. "One day, a couple conversations happened, and the stars aligned for me to return to a college campus. It's just that my time in industry was not complete and I would be joining a university as CIO rather than adjunct professor."
Butler lured him away from Marian in 2015. "This is a great time to be a higher education CIO," he said. "The education market is transforming alongside a technology industry that is exploding with new capability. It's an awesome opportunity to make a transformational difference in an organization."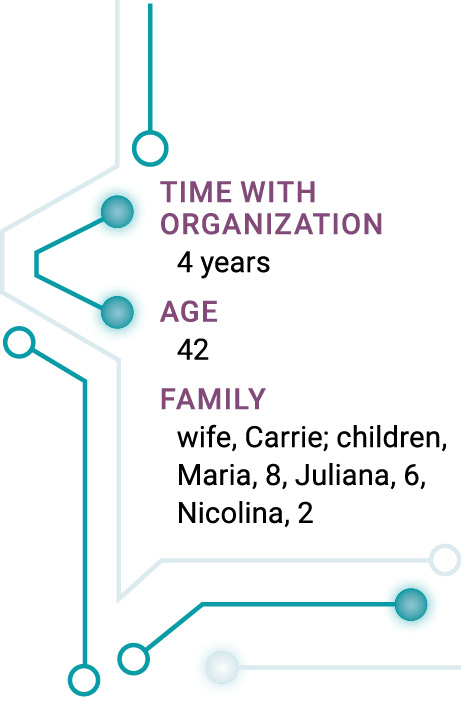 Go-to websites
Drink Culture podcast (drnkcltr.com), Amazon, Gartner, WSJ and IBJ. "I'm a deal hunter and like woot.com."
Favorite gadgets
Apple watch, iPhone X, AirPods and an 802.11ax MR45
Preferred work atmosphere
"I prefer to work in a variety of environments, depending on the situation. The Speak Easy locations and the IMA/Newfields are awesome for inspiration. Most of the time in my office is set intentionally for team collaboration. I enjoy being on a college campus and utilizing all of its unique spaces while interacting with students and faculty."
My job would be easier if …
"I had autonomous transportation. It would create at least one hour of additional productivity per day."•
Check out more CTO honorees.
Please enable JavaScript to view this content.