vice president of enterprise technology
IMMI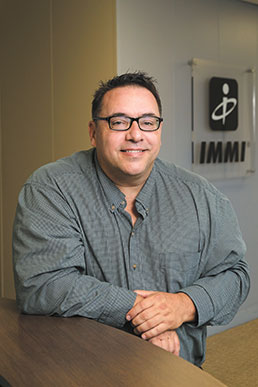 Major company achievements during tenure
Based in Westfield, IMMI develops, tests and manufactures safety restraints and systems found worldwide in car seats, heavy trucks, schoolbuses and other vehicles. When Braden arrived, IMMI was two years into an international expansion. Although its IT team had made headway in developing a solid foundation of infrastructure and applications, a staff shortage was hurting manufacturing operations at several plants. Braden restructured the department, leveraging private cloud and co-location IT services. "By the end of 2016, we had formed a high-availability network and data center infrastructure that allowed our senior-level administrators to focus on value-adds rather than plugging holes," he said. "IMMI is now poised for rapid international and domestic growth, with an IT backbone that will scale with the business."
Recent tech problem solved
Adding factories and warehouses in far-flung locations such as China, England and Slovakia poses technical challenges caused by the widely varying quality of broadband. "By 2017, it was clear that our aging fleet of Cisco routers and firewalls needed to be replaced with a more modern solution. We needed something that would allow our IT staff to work smarter and not just harder." Braden's team was trying to solve the problem just as a technology called Software Defined Wide Area Networking was coming to market. SD-WAN allows remote sites and branch offices to intelligently shape their available internet bandwidth to optimize performance for business-critical cloud applications such as Oracle ERP, Salesforce and Office 365. IMMI chose Silver Peak, one of the market leaders in SD-WAN, to solve its bandwidth problems. "Silver Peak has made a noticeable difference in the user experience at all of our sites, thereby freeing up valuable IT resources and keeping our plants running 24/7," Braden said.
Challenge faced that only tech people would understand
"Not letting Big Data get the best of you." Braden said. "All companies tend to be data hoarders, and your first instinct as an IT leader is to keep throwing more and more [storage area network] space at the problem. But that rocket will go all the way to the moon if we let it. You know you're in trouble when your data storage footprint starts to exceed that of the U.S. Library of Congress. That's where effective data-deduplication and all-flash storage comes to the rescue."
First computer
Commodore VIC20. "But the computer that I bonded with the most as a young kid was an Apple II in 1981. They cost thousands of dollars back then, and I begged my parents to cash in a savings bond that my aunt had given me in the 1970s."
The road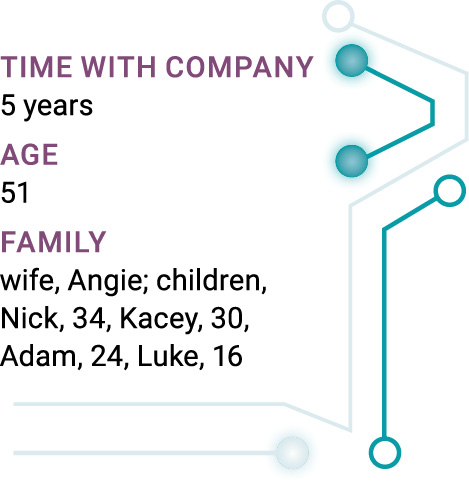 Braden graduated from DePauw University in 1990 with a bachelor's in international business and Spanish. The internet/PC revolution changed his path. "I got my first full-time IT job in 1995 and immediately realized IT was where I was meant to be," he said. He supplemented his income in the early years of his career as an infantry officer for the Indiana Army National Guard. He continued his IT career with stops in banking and food manufacturing in Fort Wayne before moving to Westfield for IMMI in 2014. "Going back to get my master's in IT management from [Western Governors University] was one of the best decisions I've ever made."
My job would be easier if …
"I could keep up with the young kids that are coming out of the IT programs at the local colleges and universities. I'm blown away by the knowledge and skill level of today's IT graduates, which speaks well for our future."•
Check out more CTO honorees.
Please enable JavaScript to view this content.