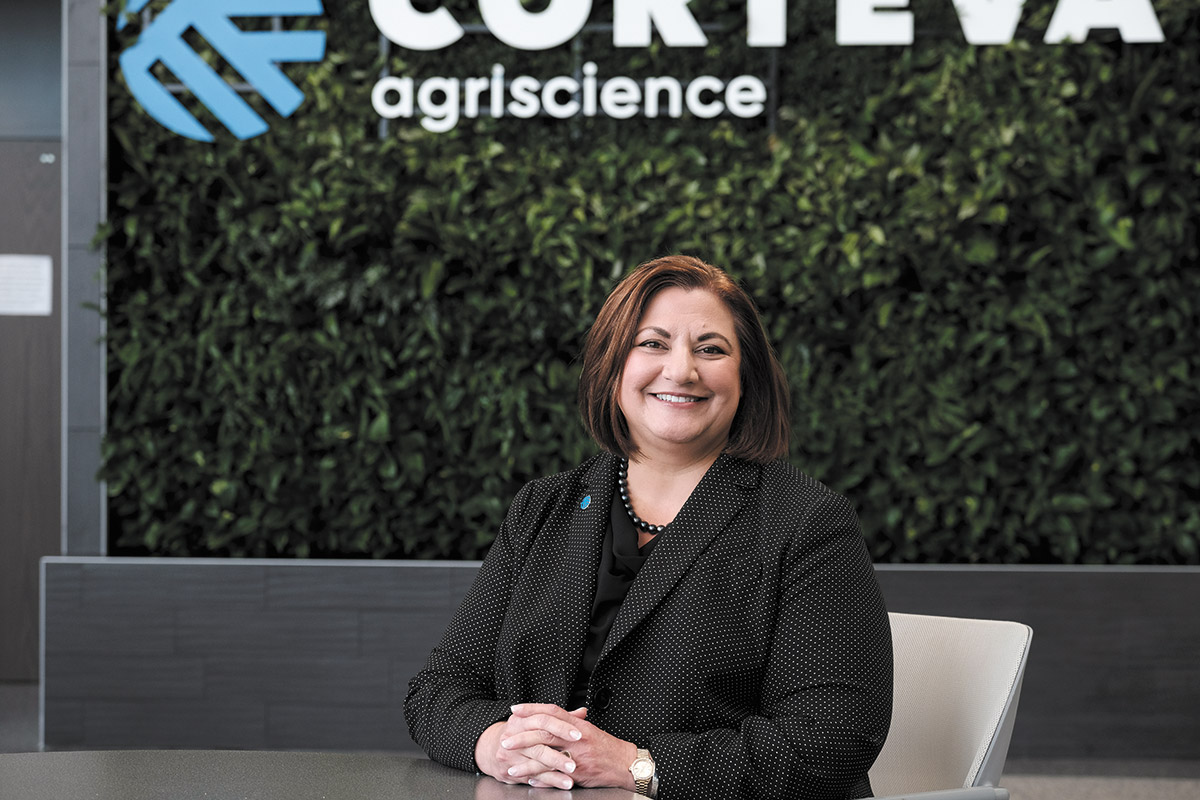 Global Crop Protection Supply Chain Director
Corteva Agriscience
Chemical engineer Aylin Bartlett took a "temporary" position 20 years ago to get experience with Dow Chemical Co.'s supply chain operations. Today, she leads a $6 billion global enterprise with more than 350 employees in 25 countries spanning North America, South America, Europe and Asia.
"I fell in love with it," she said of her shift in professional direction after 10 years of working in manufacturing. "We manage the physical flow of goods, and all of the data and information that goes with that."
Indeed, she is responsible for the end-to-end Global Crop Protection Supply Chain, including material procurement, planning, product distribution and logistics networks, down to final product shipment and delivery.
Corteva Agriscience is a multibillion-dollar agriculture business spun off this year from DowDuPont, the entity created by the merger of DuPont and Dow Chemical, parent of what had been Indianapolis-based Dow AgroSciences.
During the merger, Bartlett helped plan and coordinate the firms' integrated operations in addition to directing the Global Crop Protection Supply Chain. Now she's focused on continuing to improve its productivity and profitability.
"We have a lot to prove to the agriculture world—to show them that we are better together," she said. "I'm a true believer in that."
Bartlett credits her immigrant parents—her father hails from Turkey and her mother from Peru—for inspiring her nose-to-the-grindstone work ethic and her passion for the job.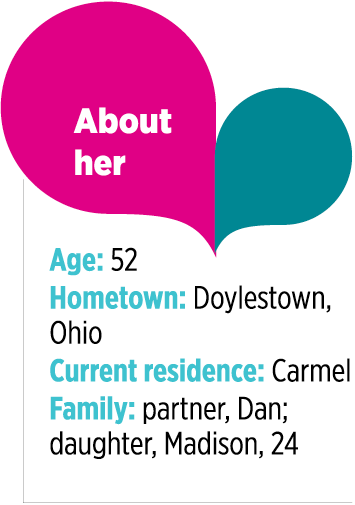 "I believe everything worth having in life is worth working for," she said.
Affiliations: "As a first-generation American, I am committed to helping underprivileged children recognize their full potential and instill in them the confidence to achieve. That passion led me to become involved with Indianapolis-based Starfish Initiative, a not-for-profit organization that inspires, encourages and prepares promising economically disadvantaged students for college and career success through one-on-one mentoring. I currently serve on the board of directors and lead the risk management committee."
Mentors: "I have had many mentors in my career, and truly live the philosophy that the weakest person in the room is the one too proud to ask for help."
Downtime: "My home is the center of my extended family. I cook and entertain my family and friends almost every weekend. I know it sounds totally nerdy, but I love to read cookbooks, and consider what I'd like to create next."
Advice for young women: "Believe in yourself. There will be many times where you don't feel worthy or capable, but the biggest challenges have the biggest rewards. Lean in, as they say, and live in the moment you are in, not worried about the future or the past."
Check out more Women of Influence honorees.
Please enable JavaScript to view this content.