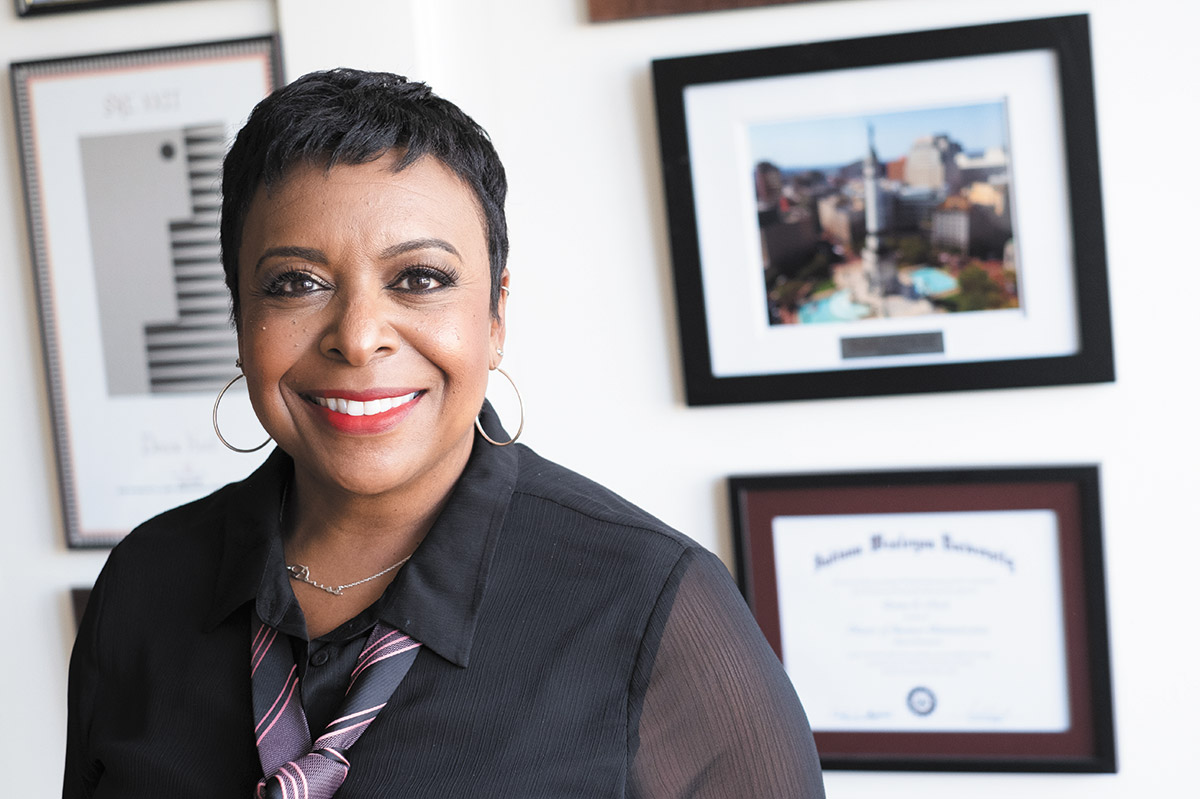 President
Herd Strategies
For Denise Herd, the path to business ownership wound its way through the theater, McDonald's and Indiana Black Expo's Summer Celebration.
And her journey blazed a trail for other black public relations professionals in Indianapolis.
"I have been so blessed throughout my whole career," said Herd, president of consulting firm Herd Strategies. "Thank goodness I have really cool parents."
Her father helped her get her first job after college, as a corporate trainer at AT&T, and her parents welcomed her back home when she was unhappy after moving to Chicago. That's when she took the theater class, which led to a marketing internship at the Indiana Repertory Theatre.
From there, she joined the IRT as its first black publicist and started doing minority outreach to cultivate more black theater-goers. Then Bandy Carroll Hellige recruited Herd to handle PR for McDonald's. Among her accomplishments en route to becoming its first black vice president: introducing the fast-food giant's salad entrees.
When Indiana Black Expo leaders came calling with an offer to be the group's inaugural vice president of marketing, Herd welcomed the challenge. And there was another incentive, too.
"I had always been the minority in a majority community, and [at Indiana Black Expo] I was going to be in the majority," she said. "It was an awesome experience."
  Herd established the Summer Celebration brand identity for the annual cultural exposition, created a jingle used in advertising, and booked actor Sydney Poitier to appear. Then a leadership change left her unemployed.
"I don't say I lost my job. I didn't lose it, I knew exactly where it was," Herd said. "I just didn't have it anymore."
She called her parents to share the news, and they urged her to start her own business. Herd drove to their house that night and they started to plan her strategic communications firm.
After a false start with a business partner she eventually bought out, Herd Strategies was born. Eight years later, the firm has a five-person team working with a growing stable of clients.
"It's been an amazing ride," Herd said.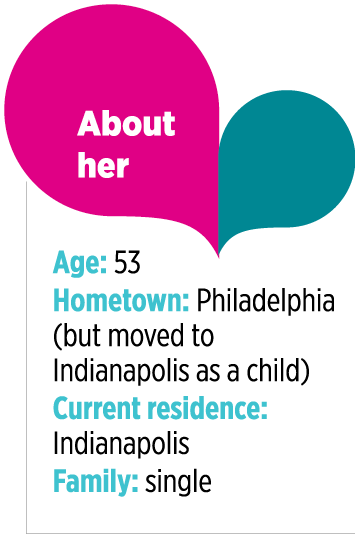 One point of personal and professional pride: being asked to serve on the committee that brought the "Talking Wall" art installation to the Indianapolis Cultural Trail in 2015. It took two years for the provocative piece of original African American art to be approved.
"To know I had a part in bringing this legacy to our city is something I am extremely proud of," she said.
Affiliations: Herd serves on the board of Summit Performance Indianapolis, a feminist theater company; is chairwoman of the Indy Chamber's Central Indiana Women's Business Council, and is a member of Alpha Kappa Alpha Sorority Inc.
Off-duty ride: Harley Softail Deluxe
Recommended reading: "In the Meantime" by Iynala Vanzant. "This book reminds us that troubles or difficult situations don't last forever. You're just going through them for now … and in the meantime, what are you doing to learn and grow from the situation and apply the lessons learned?"
Favorite podcast: "She's Got Drive," hosted by Shirley McAlpine
Check out more Women of Influence honorees.
Please enable JavaScript to view this content.