senior vice president of operations
Baker Hill
Major company achievements during tenure
Baker Hill, which makes loan-origination and portfolio-management software for the financial services market, was co-founded in Carmel in 1983 by entrepreneurs Mark and Karen Hill. It was acquired by Experian in 2005 and The Riverside Co., a private-equity firm based in New York City, in 2015. Watts was the company's 13th employee when he came aboard in 1993. Alongside founder Mark Hill, Watts designed the first web-based small-business loan origination system for community and midsize banks. Watts' leadership was key in Baker Hill's decision to leave its former parent, Experian, and join Riverside. It was also Watts who later suggested consolidating Baker Hill's multiple pieces of banking software into one fully integrated platform. The result was Baker Hill NextGen, which launched in 2017. "I am incredibly proud to have helped lead the development, creation and eventual launch of the solution," Watts said. As senior vice president of operations and general manager of lending solutions, Watts is responsible for the leadership and direction of the company's lending solutions. He also coordinates the development and delivery of Baker Hill's loan-origination and portfolio risk-management solutions.
Revenue from NextGen products and services grew 211% from 2018 to 2019, and NextGen was named the best-in-class commercial loan origination system in 2019 by the analyst firm Aite Group in its report "Commercial Loan Origination: Evaluation Vendors that Hone the Tip of the Spear." The report praised Baker Hill's breadth of product features, superior client services and client loyalty.
"As a former commercial banker and Baker Hill client, John brings a unique perspective to clients in understanding the business needs of a bank or credit union. This not only allows him to excel in client relations, but this experience also guides the organization in the continuous development of products and services to solve those issues," according to Watts' CTO of the Year nomination.   
Recent tech problem solved
"The Paycheck Protection Program, as part of the CARES Act, created an unanticipated need in the banking industry to handle an unprecedented level of Small Business Administration loan requests. Our team of experts were able to quickly determine how existing Baker Hill products could be leveraged to get small businesses the relief money granted through the SBA. Baker Hill was able to partner with banks and credit unions to process hundreds of small-business loans through the CARES Act, providing an invaluable resource to communities across the country at a troubling time. As a follow-up to the origination requests, now and into the second half of 2020, requests for loan forgiveness will create an even greater challenge for banks, and Baker Hill has already been able to deploy a solution within a matter of days/weeks."
Challenge faced that only tech people would understand
"Software is never done. Technology is constantly evolving, which means tech companies are always finding ways to incorporate new technology solutions to old problems and solutions. At the same time, clients of tech companies are always trying to solve new problems, meaning innovation can never stop."
First computer
Apple IIe. "I automated my father's real estate appraisal company with that computer. I also used that computer to print college papers on a dot matrix printer, and professors were amazed."
The road
Watts' career started in financial services and banking, where his interest in the Baker Hill software he used led him to work for the company. During that stint with Baker Hill, he led the design of the Windows and web versions of the company's products. He started off working in product management and later created Baker Hill's consulting services group. After pursing other endeavors, Watts returned to Baker Hill to help lead the product management and product strategy group. In 2019, those departments—along with client delivery and domestic development, quality assurance and IT—were brought into the operations department, which Watts now leads.
Go-to websites
Pgatour.com, Wsj.com, Americanbanker.com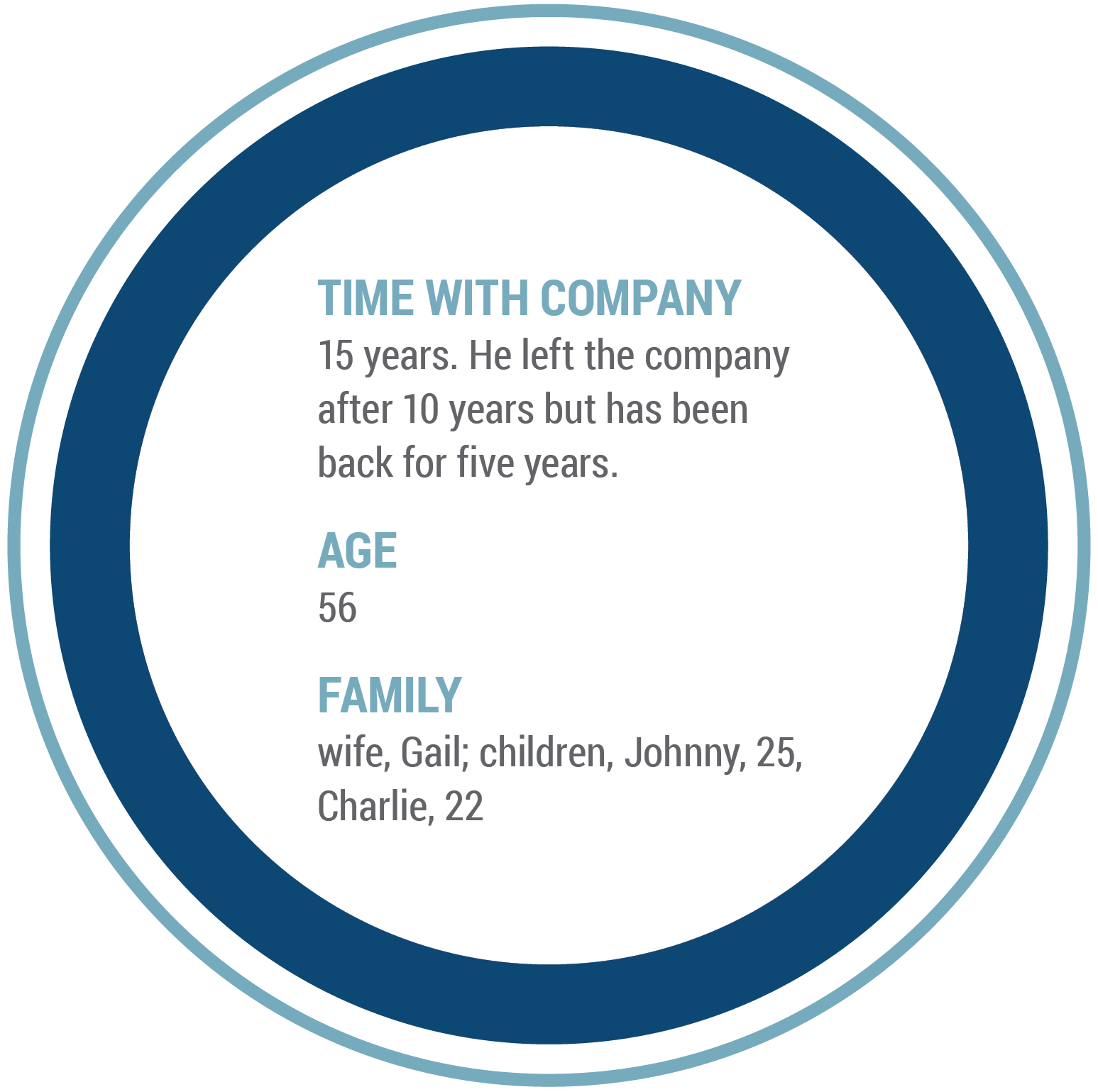 Favorite gadgets
iPhone and iPad
Preferred work atmosphere
quiet and paperless
My job would be easier if …
"clients were not constantly finding new problems for technology to solve."
Bonus
Watts is an avid golfer and a past president of the Indiana Golf Association.•
Check out more CTO honorees.
Please enable JavaScript to view this content.