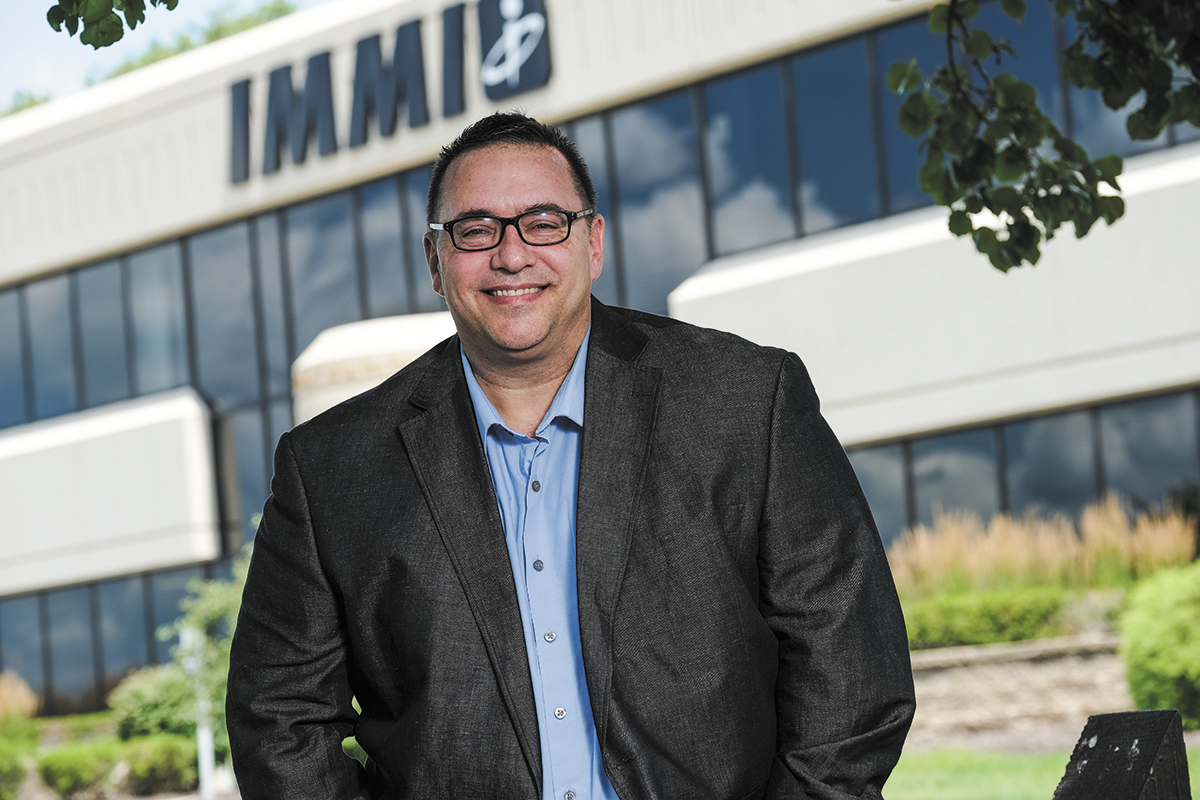 vice president of enterprise technology
IMMI (Indiana Mills & Manufacturing Inc.)
Major company achievements during tenure
IMMI, based in Westfield, develops, tests and manufactures innovative safety restraints and systems that are found worldwide in car seats, heavy trucks, school buses, and recreational/off road, military and other vehicles. It has manufacturing and warehouse operations in six countries. When Braden arrived in 2014, IMMI suffered frequent gaps in production and lived under the constant threat of cybersecurity breaches. Braden immediately set about restructuring the IT department. He built a team that over the next three years leveraged private cloud and co-location IT services, creating a high-availability network and data-center infrastructure that allowed the company's senior-level administrators to focus on growth instead of reacting to crises. In his six years at IMMI, it has acquired three companies and significantly expanded its global presence. "IMMI is now poised for rapid international growth, with an IT backbone that will scale with the business," Braden said. Fortuitously, more than a year before the pandemic struck, Braden led the development of best-in-class remote connectivity infrastructure that allowed his team to easily shift to working from home.
Recent tech problem solved
IMMI manufactures a product called RollTek, which is a vehicle-safety system designed to protect truck drivers in rollover accidents. "We recently demonstrated the effectiveness of this product by deliberately crashing a fully loaded semitruck and trailer at highway speeds on a massive concrete runway. We needed a way to remotely 'pilot' and steer the driverless truck from a nearby command center, much like the way military drone aircraft are piloted. We already had a remote-control system that would feed speed, steering and other vehicle data to the command center, but we needed a way for the driver to 'see' where the truck was going." Braden's team used iPhones and a long-distance outdoor Wi-Fi network to get the job done. "An iPhone was positioned looking out over the dashboard, and a FaceTime session was done between the truck and the 'driver' in the command center hundreds of yards away. The virtual driver was equipped with an iPad and a big-screen TV and was able to perfectly steer the truck at high speed on the closed course, inducing a rollover accident to demonstrate the RollTek product, which worked flawlessly."
Challenge faced that only tech people would understand
"Not letting Big Data get the best of you," Braden said. "All companies tend to be data hoarders, and your first instinct as an IT leader is to keep throwing more and more [storage area network] space at the problem. You know you're in trouble when your data storage footprint starts to exceed that of the U.S. Library of Congress. That's where effective data deduplication and all-flash storage comes to the rescue."
First computer
Commodore VIC20. "But the computer that I bonded with the most as a young kid was an Apple II in 1981."
The road
Braden graduated from DePauw University in 1990 with a bachelor's in international business and Spanish. The internet/PC revolution was still a few years away, but when it arrived, it changed his path. "I got my first full-time IT job in 1995 and immediately realized IT was where I was meant to be," Braden said. He supplemented his income in the early years of his career as an infantry officer for the Indiana Army National Guard. He continued his IT career with stops in banking and food manufacturing in Fort Wayne before moving to Westfield for IMMI in 2014.
Go-to websites
Every day, he visits five to 10 world-news websites. "I like to get a good cross-section of the political 'leanings' of all the different news agencies, so I look at all of them. Cult of Mac is probably my favorite tech-oriented site."
Favorite gadget
"My iPhone is the one device that's always with me. When I look at all the other IT-related gadgets in my life, they all pale in comparison to the capabilities of a modern smartphone."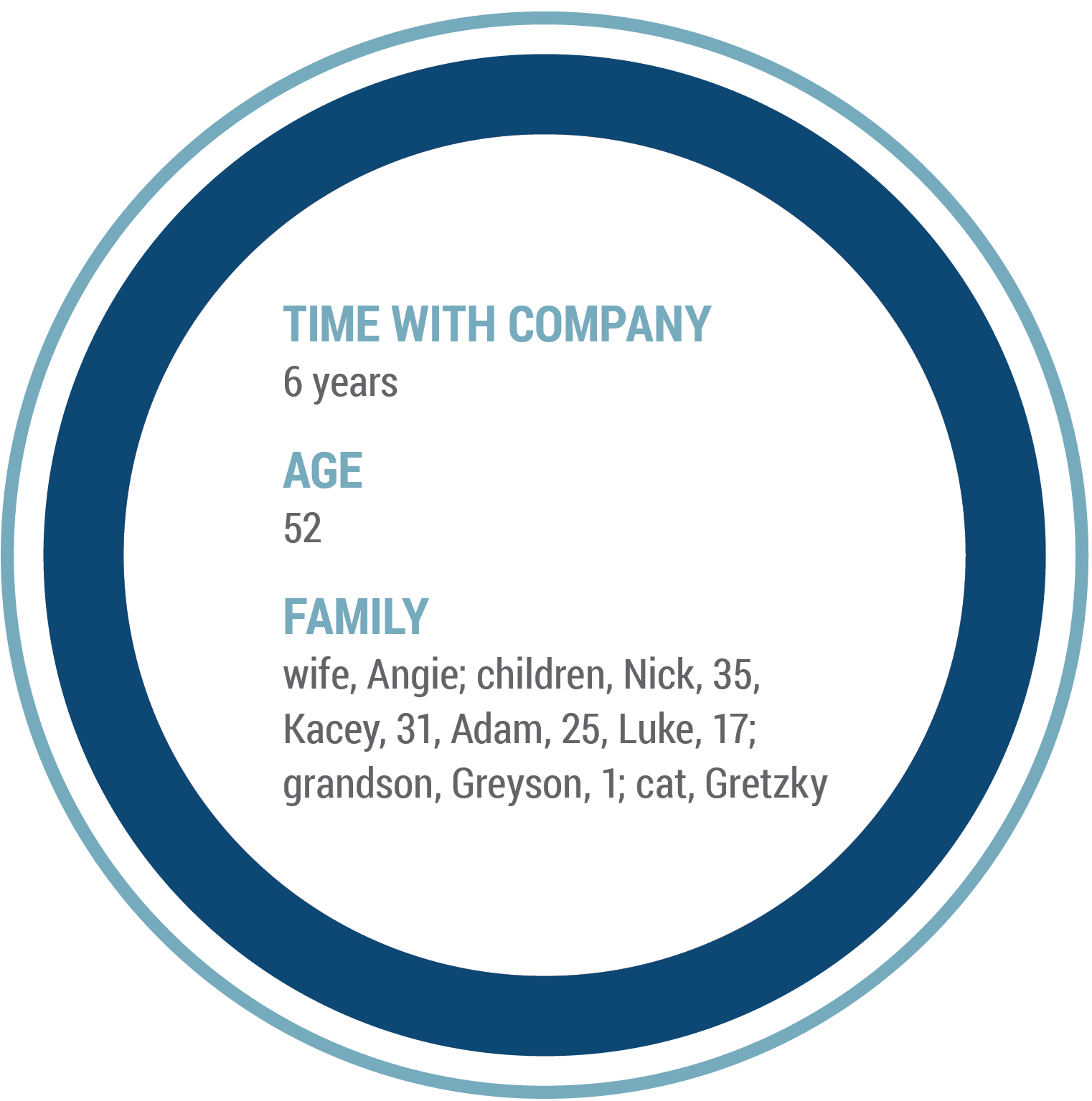 Preferred work atmosphere
"COVID-19 has really changed my outlook on this topic. Before this year began, I was one of those people who criticized work-from-home and insisted that a rigidly structured office work environment was necessary for departmental cohesion. The 2020 pandemic showed me that IT professionals really can be highly effective without the burden of coming into an office every day."
My job would be easier if …
"learning a foreign language could somehow be as important to young American IT students as it is in other countries. Because … English is becoming the global de-facto language, we tend to assume that the world revolves around us in this respect. However, learning another language and using it on the job sends a tremendous message of ambassadorship and goodwill to business partners and customers around the world. To learn a foreign language is to also learn the culture of its native speakers, which pays huge dividends in the business world."•
Check out more CTO honorees.
Please enable JavaScript to view this content.