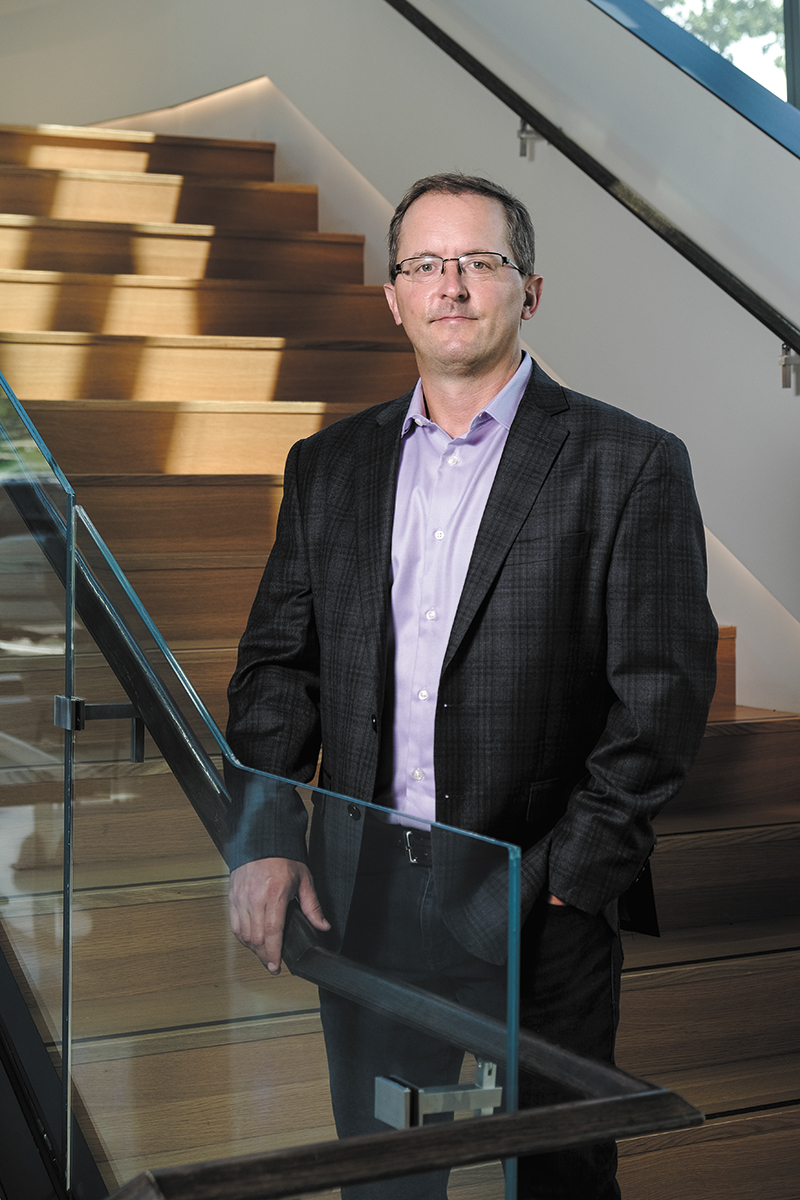 executive vice president and chief digital officer
KAR Global
Major company achievements during tenure
KAR Auction Services Inc., d/b/a KAR Global, provides sellers and buyers across the global wholesale used-vehicle industry with technology-driven remarketing options. KAR Global's platform supported the sale of nearly 3.8 million vehicles valued at $40 billion in 2019. Its integrated physical, online and mobile marketplaces support transactions in more than 80 countries and it has employees across North America, the United Kingdom and Europe. Since joining KAR in 2017, Fisher has been hard at work transforming and enhancing KAR's digital capabilities.
Fisher has been instrumental in migrating KAR's core technology platforms to the cloud, including providing real-time live-stream auctions, a capability that took on added importance with the onset of COVID-19. Under his leadership, KAR has become adept at using data to provide insights to its retail and wholesale customers. But the IT transformation at KAR under Fisher isn't limited to technology itself. "From a culture perspective, I'm extremely proud of consolidating the KAR technology teams into a common organization, enabling KAR's new headquarters in Carmel to be the best technical experience for our employees and guests and shepherding a bottom-up transformation of the KAR technology organization from a purely service-level-oriented group to a progressive, business-output-driven team. KAR has fundamentally changed the way automotive remarketing is conducted globally and I'm honored to be a leader on the edge of this digital transformation."
Recent tech problem solved
"In March, the automotive industry, like many industries across the world, came to a halt due to the coronavirus pandemic. To keep our employees and customers safe, KAR idled operations for ADESA—our physical auction business unit and a primary KAR revenue stream. In the face of this unforeseen and massive challenge, the KAR technology team came through with an awe-inspiring level of technical prowess and professionalism that I truly believe will go down in automotive history. In short, the team took a product designed to digitize auctions from proof of concept (which is a generous characterization) to full-scale production over a single weekend. The following week, our entire business went digital across the world. Having been in the technology business a long time, I prepared myself for a slew of growing pains, yet none occurred. The systems ran like clockwork day after day with team members burning the midnight oil to ensure there were no missteps. It was a true team effort and partnership between the technologists and business. Several months later, we're still running like a well-oiled machine and have delivered a best-in-class platform for our industry, which has allowed KAR to show our customers the power and breadth of a digital marketplace."
Challenge faced that only tech people
would understand
"As I'm sure most tech folks can understand, I still get asked to fix everyone's computer, phone, iPad, tablet and streaming service at family events. You name the tech gadget, I've been asked to fix it."
First computer
Commodore 64. "To this day, I remember 'flipping' a game called Defender on the machine, meaning I scored over a million points and my score reset back to zero because it wasn't coded to go beyond that. Best day ever, and ironically a great prelude to the Y2K fiasco."
The road
Fisher credits his parents for persuading him to go to college instead of staying home and getting involved in the family business. After graduating with bachelor's degrees in biology and communications systems management from Ohio University, Fisher started out as a wildlife biologist working in Alaska. "After months sleeping on friends' couches while trying to find a job after the Forest Service budget was dramatically cut, I gave up and turned to technology and have never turned back. Once I got a taste for networking, telecom and systems design, I knew I'd found my passion."
Fisher started his technology career with Andersen Consulting, working on contact centers and building systems for large enterprises and government services. It was the same kind of work he did during a 15-year career at Interactive Intelligence, a time he says was invaluable in furthering his knowledge and career. Three years ago, after Interactive Intelligence was sold to Genesys, he made the move to KAR Global and has "been working to transform the automotive remarketing space ever since."
Go-to websites
Medium, Reddit, Twitter, The Wall Street Journal, Automotive News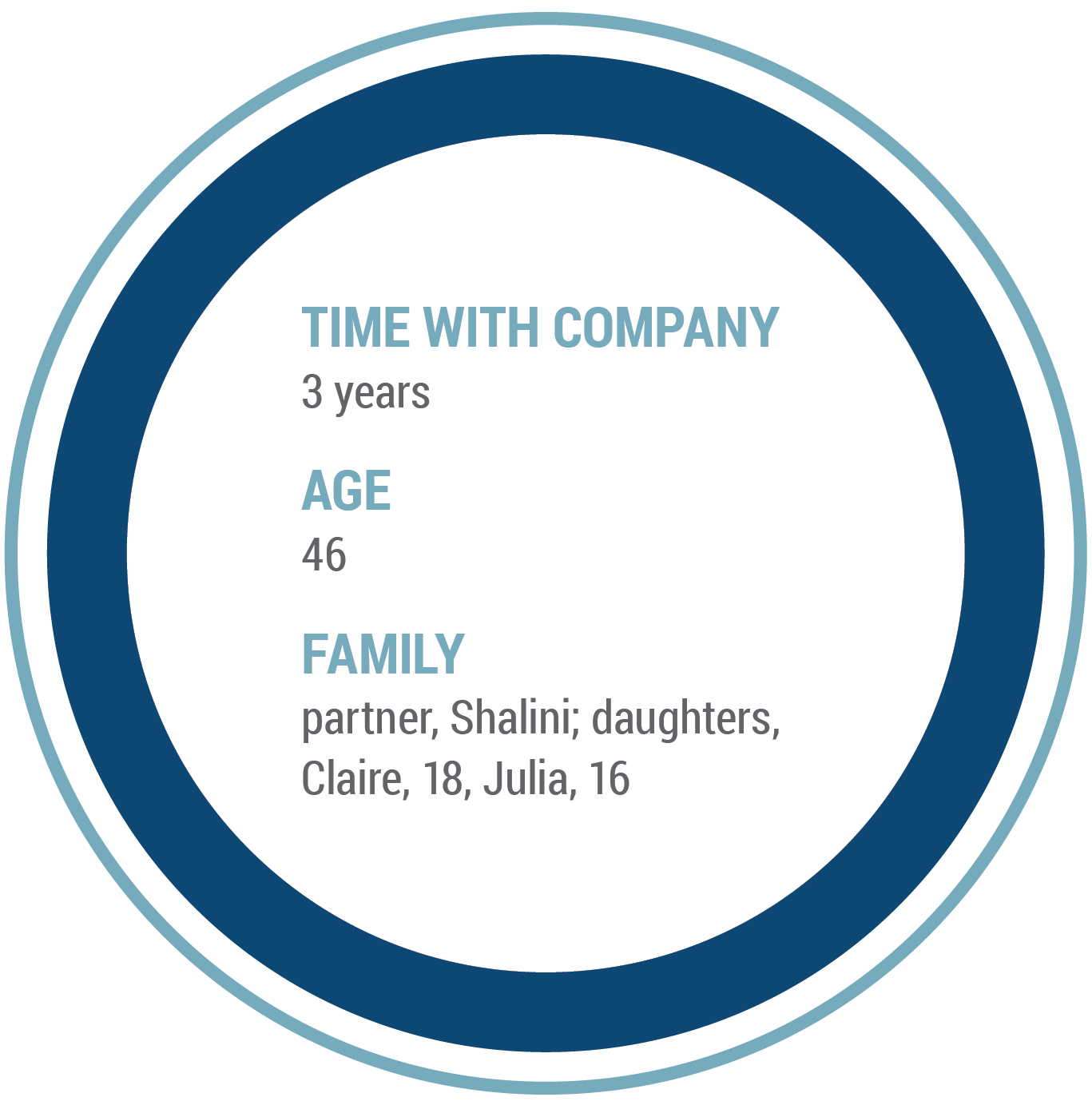 Favorite gadget
"No question, my grill. My specialty is anything that requires you to go 'low and slow' in order to get the best outcomes. It's a great change of pace."
Preferred work atmosphere
"I love a dynamic, change-oriented environment. Add in a team that is empowered to do their best work, and anything is possible."
My job would be easier if …
"2020 hit the reset button."•
Check out more CTO honorees.
Please enable JavaScript to view this content.