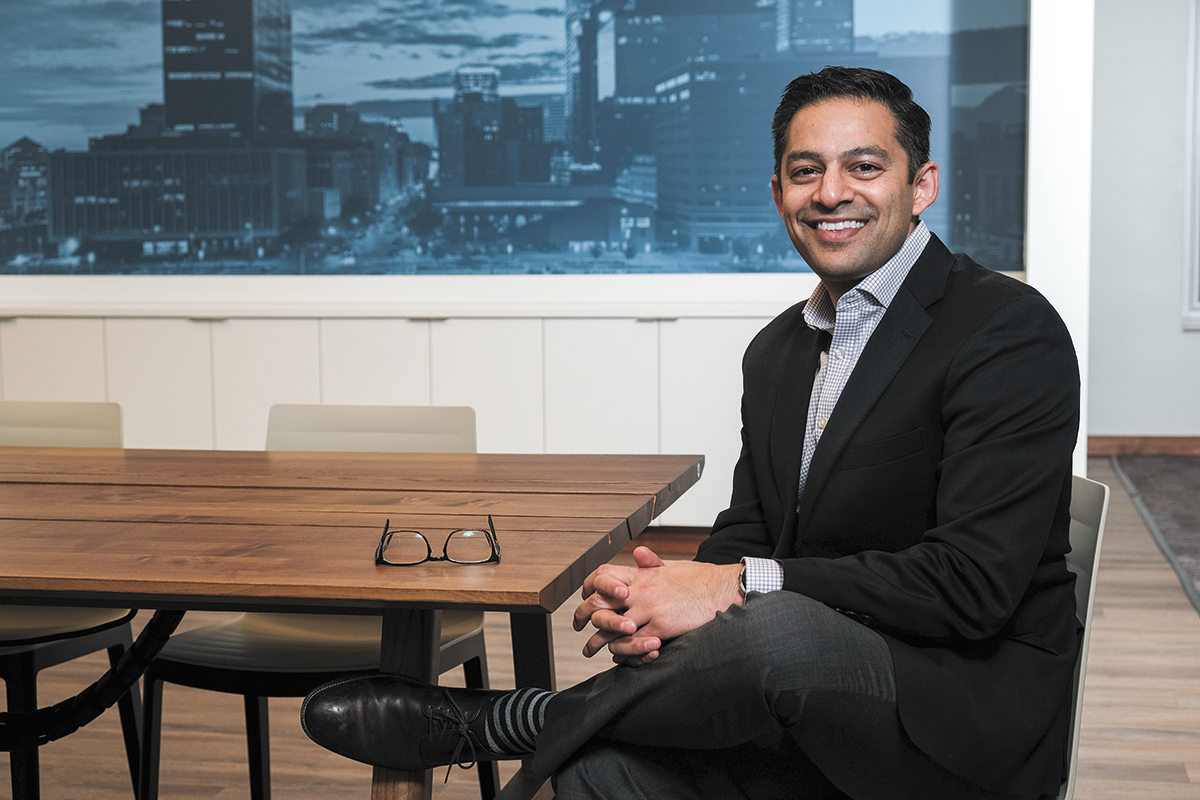 Executive Director
Teach for America (Indianapolis)
Amar Patel, executive director of Teach for America (Indianapolis), didn't immediately realize his passion for advancing change in education. It emerged, instead, at unexpected moments: First, in the run-down neighborhoods that surrounded his time at Vanderbilt University, and then in the resilience of the students in his Chicago classroom. "Every student I taught wanted to learn, and every student wanted a sense of purpose in their lives," Patel said. "Even when the school system failed them, they showed up every day."
Getting here: Patel grew up in Terre Haute as the son of two physicians who emigrated from India. While completing a degree in biomedical engineering, he encountered recruiters from Teach for America. He became a corps member and moved to William Wells High School in Chicago, where he taught chemistry for two years. He then transitioned out of the classroom to help Chicago's Teach for America staff. When his wife, Amelia, became pregnant, she and Patel moved back to Indiana.
First job: sandwich maker at Quizno's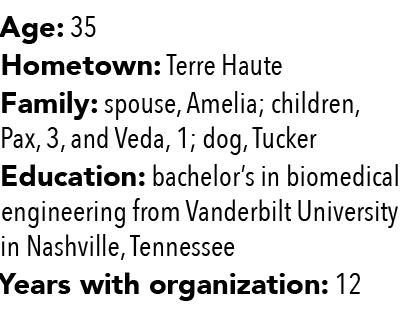 Proud moment: "I'm deeply proud of the team I have built. They are exceptionally talented, more diverse in racial composition than at any other time in our organization, and are delivering exceeding results in terms of impact."
Influential people: His mother and father. "My mother leads and lives with an unwavering focus on truth and love," Patel said. "My father demonstrates what's possible when one sets big goals, works uncommonly hard and holds an uncompromisingly high bar for oneself and others."
Givebacks: Serves as vice chairman of the founding board for The Champion Project, which aims to close the racial minority gap among students at elite colleges.
Downtime: Spending time with family comes first, but he also loves to read and try his hand at new cuisine and gardening.•
Check out more Forty Under 40 honorees.
Please enable JavaScript to view this content.